Commencement 2023
GPS Commencements
Date: Sunday, June 18, 2023
Time: 2 p.m. (PDT)
Location: LionTree Arena
Open to: Graduates, Alumni and Guests
Please continue to monitor this website for updated information on the GPS commencement. If you have specific questions that are not addressed on this page, please email GPS Student Affairs.
More information: commencement.ucsd.edu
Download the Graduation Slideshow [PDF]
Download the GPS Class of 2023 Commencement Program [PDF]
Commencement Speaker: Admiral Ronne Froman-Blue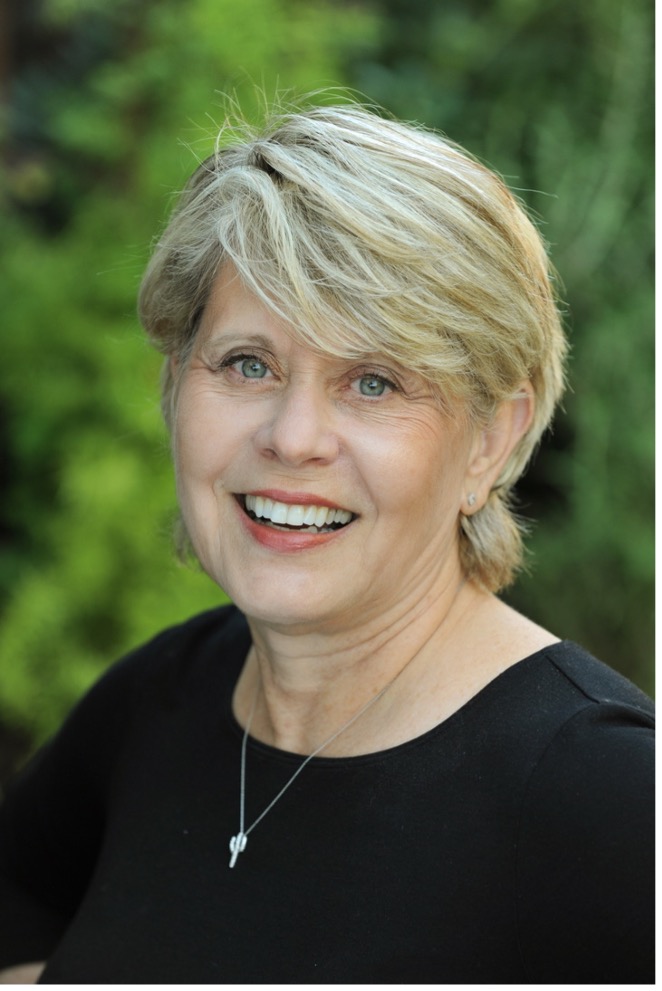 Rear Adm. Ronne Froman-Blue served in the U.S. Navy for 31 years and is a retired a two-star admiral. In her last Navy job, Froman-Blue was the director of Ashore Readiness for the Chief of Naval Operations, responsible for nearly 90 Navy stations and bases around the world with a $7 billion budget. Since retirement, Froman-Blue has worked in various leadership roles at the San Diego Unified School District, the San Diego Imperial Counties Chapter of the American Red Cross, the City of San Diego, General Atomics, the Monarch School Project, and the veterans transition program REBOOT. She has received numerous awards, including both the Defense and Navy Distinguished Service Medals, Distinguished Daughters of Pennsylvania, LEAD San Diego Visionary Award, San Diego Regional Chamber of Commerce Spirit of San Diego, San Diego Magazine Woman of the Year, Girls Scouts Cool Woman, and San Diego Business Journal Woman Who Mean Business and CEO of the Year.
April 4: Student must attend the mandatory Graduation Workshop from 3:30–4:50 p.m. in the RBC Auditorium to learn more about Commencement and graduation requirements. 
April 12: Deadline to complete the GPS Commencement Survey. Graduates will receive information at the Graduation Workshop on April 4. 
May 25: Deadline to purchase regalia and register with central campus to receive their entry tickets to the GPS and/or All Campus ceremony.  
June 18: Student check in begins at 1 p.m. in the RIMAC Auxiliary Gym. Please bring a physical printed copy of your ticket. You must have this to enter RIMAC and walk in the ceremony. You also must wear a proper graduate regalia to participate in the ceremony.
Doors will be open starting at 1 p.m. Guests will be directed to the LionTree Arena. Guests will not be able to enter the check in area with their graduate. We will have staff and volunteers to help direct guests to the appropriate location. If graduates wish to make sure their guests are seated accordingly, please set enough time to walk them to their seats and check in to the RIMAC Auxiliary Gym.
All students must be checked in by 1:30 p.m. in the RIMAC Auxiliary Gym.
Security
For the safety of all, everyone (guests, graduates, faculty, staff) must undergo a security check before being allowed to enter the designated Commencement premises. Please allow extra time to wait in line for security checks. All bags will be thoroughly searched.
No animals or assistance animals are permitted, except for service dogs specifically to trained to assist a person with a disability.
Please refer to Transportation and Safety for the full list of prohibited items.
Parking
While there is no charge for parking, UC San Diego Security and Special Events Coordinators will direct you to the available parking location. GPS has no control over parking.
Most guests will be redirected to East Parking (by graduate housing) and bused in. Pangea Parking Structure will not be open for general or public parking. You are welcome to attempt to park in other locations but this is at your own discretion.
Only those who are living with a disability and/or other ADA accommodations will be redirected to Hopkins Parking Structure.
Given that you may have to park across campus, we recommend that you all make the necessary adjustments to arrive accordingly.
Please visit Commencement Transportation and Security for more information.
While UC San Diego currently does not have specific COVID requirements, the health and safety of guests and graduates is our top priority. To ensure a safe experience for all, please consider the following recommendations:

Participants are vaccinated or have had a negative COVID-19 test result within 24 hours prior to the ceremony. Masking is optional. We encourage anyone who feels more comfortable continuing to wear a mask to do so. If one is experiencing cold or flu like symptoms, it is recommended to either refrain from attending the ceremony or to wear a mask. We encourage these safety measures to ensure our students and the attendees are all safe during and after this event.
UC San Diego has several websites for visitor information on directions, hotels and more. We recommend making hotel reservations early if you are planning to stay in the La Jolla/UTC area. Undergraduate commencements are the same weekend and hotels near campus may fill up quickly.
Livestream
Graduates and guests who are unable to join in person will be able watch the ceremony by livestream broadcast., The live stream channel will be available here as well as on the campus Commencement website.
The livestream recording is generally uploaded to Vimeo by UC San Diego in early July. We will contact graduates with the link when it becomes available.
Graduation Merchandise and Flowers
Graduation merchandise may be purchased through the UC San Diego bookstore and tents located throughout Ridge Walk and in front of the RIMAC gym.
Leis and bouquets will be sold at commencement. Students and guests are encouraged to preorder for pickup before the ceremony so they can wear their leis onstage and in pictures. 
Preorder at The Commencement Group.
Commencement Photos

Guests are asked to refrain from approaching the stage during the commencement ceremony. Professional photographers will be at commencement to take your photos throughout the ceremony. Photos will be available online for purchase after the ceremony.

Parking
Guests requiring accessibility and ADA parking will be directed to Hopkins Parking Structure.
From the I-5 freeway, exit at La Jolla Village Drive and head west. Make a right turn on Villa La Jolla Drive and follow the commencement ADA signage to the parking structure closest to the ceremony site.
You may exit toward the bottom of the parking structure, out to the street level. Follow signage to the nearby ADA cart shuttles, where you will pass through a security screening to access RIMAC Arena. However, we highly recommend guest take the elevator to the top floor of Hopkins Parking Structure and cross the small bridge to get to GPS and RIMAC Arena.
Hearing Impaired
Closed captioning will be made available on screen during the commencement ceremony.
Wheelchair/Medical Rentals
Should any of your visitors require a wheelchair, please contact Jerry Pang by May 14. For all other medical rentals, it is recommended to contact Eric's Medical Supply, Inc. at (619) 298-9640. You must contact them in advance for Commencement.
Additional Accommodations
If you or your guests have visual or physical restrictions that will make it difficult to use stairs or be in a wheelchair and see from afar, please contact Jerry Pang. We will try to assist you to the best of our abilities.