Events
Upcoming
The State of Mexican Democracy
Feb. 1, 2023 at 5 p.m. PST | Register
Join USMEX and hear José Woldenberg and Denise Dresser, two analysts specializing in Mexican democracy, discuss the race for the Mexican presidential succession.
Paul G. Pickowicz Endowed Chair Lecture – The Burden of Conservation: Water, Soil and History in Modern China
Feb. 2, 2023 at 4 p.m. PST | Register: In-Person Event
Micah Muscolino, UC San Diego history professor and Paul G. Pickowicz Endowed Chair in Modern Chinese History, will discuss how conservation campaigns intensified social inequality in China before reform and opening.
The Ethics of United Nations Sanctions on North Korea: Effectiveness, Necessity and Proportionality
Feb. 6, 2023 at 4 p.m. PST | Register
The legal and political consensus underpinning United Nations resolutions on North Korea is that DPRK denuclearisation can be understood as a just cause. But were the means used by the United Nations in sanctioning North Korea also just? This question takes on particular urgency given the ongoing humanitarian challenges facing the country. Drawing on just war theory, Prof. Smith considers this question against the criteria of effectiveness, necessity and proportionality and reaches the conclusion that these standards were not met, imposing undue harm on North Korean citizens. The analysis raises questions about the ethics of sanctions, both generally and in the North Korean case, and how and if they should be designed going forward.
Can We Decouple and Decarbonize?
Feb. 7, 2023 at 5 p.m. PST | Register: In-Person Event | Zoom Webinar
In this talk, Jonas Nahm from Johns Hopkins SAIS examines the causes and effects of clean energy's global division of labor after attempts to decouple from China.
The Future of Nuclear Power
Feb. 7, 2023 at 3:45 p.m. PST | Register: In-Person Event
Please join us for a discussion with Mohamed Al Hammadi, CEO of Emirates Nuclear Energy Corporation (ENEC), the developer and operator of one of the world's largest new nuclear power plants, located in Abu Dhabi, United Arab Emirates (UAE). The plant is offering a massive supply of clean energy in the region and is a model for how foreign investment can help transform the nuclear power industry. The conversation will focus on how that model was developed, implications for the region, particularly in the run-up to the UAE-hosted COP28, the role of nuclear energy in decarbonization and the relationship between all this and regional energy security.
The Leading Edge of Aging: Lessons from Japan
Feb. 7, 2023 at 4 p.m. PST | Register
The stark statistics that measure Japan's shrinking, aging population don't capture how profoundly the demographic shift is reshaping the country. The ripple effects of more old people and fewer young people are altering every aspect of Japan, from its physical appearances to its social policies, from business strategy to the labor market, from public spaces to private homes. Japan's path foreshadows what's coming in many areas of the world. Meeting the challenge won't be easy, but the future isn't necessarily a straight downhill slide. Japan's experience, with its characteristic attention to detail and design, suggests extreme aging may inspire an age of innovation.
Where is North Korea Going? A Roundtable
Feb. 13, 2023 at 5:30 p.m. | Register
After a brief period of hope around the 2018-19 summits between North Korea and South Korea, the U.S. and China, relations on the peninsula have once again descended into acrimony and tension. In this roundtable, a group of prominent North Korea practitioners and analysts dissect the current state of play around the Korean peninsula, from the opportunities for a return to diplomacy and the status of the U.S.-South Korea alliance, to the state of North Korea's missile and nuclear program and its ventures into cybertheft.
Is This the Asian Century?
Feb. 15, 2023 at 5 p.m. PST | Register
Join us in person to hear Pacific Leadership Fellow and professor at Korea University Jong-Wha Lee talk about the economic relationship between Asia and the West, focusing on the shift of economic power and the rise of the U.S.-China tensions in the world economy. In this talk, he will discuss major internal and external challenges for China and the Asian economy to achieve more inclusive and sustainable growth and enhance their global influence.
Future of Democracy and the Rule of Law with the Honorable Margaret McKeown
Feb. 16, 2023 at 5:30 p.m. PST | Register
Around the world, democracy is being challenged as never before. Many Western democracies, including the United States, face significant democratic backlash at home. Countries such as Russia and China, whose institutions developed outside the post-war democratic consensus, are becoming increasingly powerful. Authoritarian states are proliferating. And new technologies are fueling the spread of disinformation and empowering autocrats and extremists. Join IGCC and their Future of Democracy program for a keynote address from the Honorable Mary Margaret McKeown, a United States Circuit Judge of the United States Court of Appeals for the Ninth Circuit.
The Wuhan Lockdown
Feb. 16, 2023 at 4:30 p.m. PST | Register: In-Person Event | Zoom Webinar
This talk by Guobin Yang from University of Pennsylvania tells the dramatic story of the Wuhan lockdown in the voices of the city's own people. 
Divergent Trajectories of China's Email-Order Brides
Feb. 23, 2023 at 5 p.m. PST | Register
This talk by Monica Liu from the University of St. Thomas examines how inequalities brought on by China's transition shapes some women's desires to seek out migration via marriage.
How Do Dictators Manage Elites Before Succession? Evidence from North Korea
Feb. 27, 2023 at 5 p.m. PST | Register: In-Person Event
In 2011, North Korea pulled off a second leadership succession from Kim Jong Il to Kim Jong Un. How did they do it? Kim Jong Un has subsequently consolidated power, but in 2011, experts were skeptical about his ability to do so, or even survive in office. This presentation presents a comparative argument of how dictators manage elites to prepare for succession and tests it on the prominent but puzzling case of North Korea under Kim Jong Il. The evidence shows that Kim Jong Il helped facilitate a smooth transfer of power by building a power base for Kim Jong Un to help the latter stabilize the regime once he came to power. Although North Korea is often presented as an idiosyncratic case, similar processes occur in other autocracies.
Xi Jinping on the Global Stage
March 2, 2023 at 5 p.m. PST | Register: In-Person Event | Zoom Webinar
Professor Suisheng Zhao will speak on Xi Jinping's power concentration and implications for Chinese foreign policy.
The Rise of the Chinese Techno-Security State
March 9, 2023 at 5 p.m. PST | Register: In-Person Event | Zoom Webinar
UC San Diego professor Tai Ming Cheung will speak on China's rise as a techno-security superpower and its implication for the global order.
The Robert F. Ellsworth Memorial Lecture – How the West Should Meet the China Challenge
March 16, 2023 at 4 p.m. PDT | Register: In-Person Event | Zoom Webinar
Senior Fellow at Yale's Paul Tsai China Center and former acting Assistant Secretary of State Susan Thornton will tackle the question of what we should do to manage the transition to a post-Cold War order with China. Is it too late for a good outcome?
Prospective Students
Please visit our Admissions Events page for a listing of upcoming virtual and in-person events.
PELG Speaker Series
The PELG Speaker Series is open to UC San Diego faculty and Ph.D. students.
Global Economy Workshop
The Global Economy Workshop is open to UC San Diego faculty and students.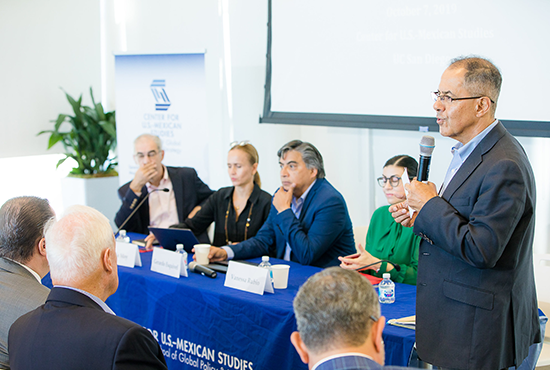 Join our Mailing List
Keep up-to-date with the latest news and upcoming events from GPS and its research centers.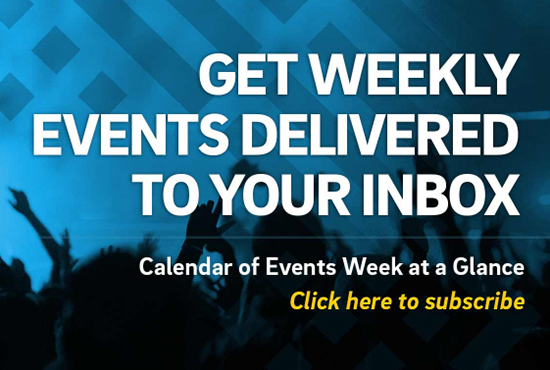 UC San Diego Events
Sign up to receive a weekly email or RSS feed highlighting campus events.