Events
Upcoming
Religion and Politics in the Aftermath of the Abe Assassination
Sept. 27, 2022 at 4 p.m. PDT | Register
The assassination of former Prime Minister Shinzo Abe has shocked Japan in many ways. It may forever change not only how politicians campaign, but how religious groups can operate and exert influence. Almost half of LDP politicians have been shown to have ties to the Unification Church, some of which are "substantial," has triggered a new debate about the relation between politics and religion. But such impact by religious groups is not new. Not only have there been multiple scandals in the past, but of course one of Japan's ruling parties, Komeito, is closely tied to a religion. Join Levi McLaughlin, a leading expert on this very topic, to discuss the religion-politics nexus in Japan, and what may change going forward.
The Party Remakes China: What to Watch for After the 20th Party Congress
Sept. 29, 2022 at 5 p.m. PDT | Register for In-Person Event | Register for Zoom Webinar
Join us as a panel of experts discussing key developments in Chinese elite politics. Who will ascend to the Politburo? How will it matter? They will also share key findings from a new report produced by the 21st Century China Center.
Susan Shirk on How China's Actions Derailed its Peaceful Rise
Oct. 6, 2022 at 5 p.m. PDT | Register for In-Person Event | Register for Zoom Webinar
For decades, China's rise to power was characterized by its reassurance that this rise would be peaceful. When Xi Jinping took power, something changed. In this talk, Susan Shirk reveals the dynamics driving China's recent overreach. To counter it, she argues, the worst mistake the U.S. can make is to overreact.
An Empirical Investigation of South Korean Economic History using Spatial Data and Machine Learning
Oct. 10, 2022 at 5 p.m. PDT | Register
Did the invasion of the North Korean Army during the 1950-1953 Korean War hinder rural development along the attack routes? In this webinar, I demonstrate how spatial data and machine learning algorithms can help prepare data to investigate the question. Spatial datasets include historical print maps from a century ago, current building register shapefiles, and digital elevation raster data.
Power Recalibrations in Northeast Asia
Oct. 11, 2022 at 4 p.m. PDT | Register
Power balances are shifting in Northeast Asia. Some of the changes are obvious, while others are unfolding quietly below the surface. Russia may be seeking a new role, while the Taiwan situation is becoming more uncertain. As the leading players recalibrate friends and foes, and transform their military strategies and political and geopolitical stances, Japan is also looking for new ways to position. Join Admiral Robert Thomas to discuss the outcomes of the 30th Northeast Asia Cooperation Dialogue (NEACD), a Track 1.5 forum of academics, policy experts, and military and foreign ministry officials from China, Japan, North Korea, Russia, South Korea, and the United States. Held in Seoul in September 2022, and hosted by the UC Institute on Global Conflict and Cooperation (IGCC) and the ASAN Institute, Adm. Thomas will share key insights from the dialogue and what they portend for Japan's military future.

Outsourcing Repression and State Power in China
Oct. 13, 2022 at 5 p.m. PDT | Register for In-Person Event | Register for Zoom Webinar
Lynette H. Ong from the University of Toronto examines how the Chinese state uses agents from violent thugs to grassroots brokers to coerce and mobilize the masses.
An Intellectual History of Development from the 1940s to the Present
Oct. 19 at 5:30 p.m. | Register
Join us in person to hear Pacific Leadership Fellow David M. Malone discuss international development and what it aims to achieve: the progressive improvement of livelihood and quality of life in developing countries.
Perverse Incentives and Air Pollution Regulation in China
Oct. 20, 2022 at 5 p.m. PDT | Register for In-Person Event | Register for Zoom Webinar
How is China working to fight air pollution and stem environmental problems? Stanford's Shiran Victoria Shen will share insights from her new book to talk about environmental regulation's successes and failures in China.

Why Yan'an? Origins of China's Communist Revolution
Nov. 3, 2022 at 5 p.m. PDT | Register for In-Person Event | Register for Zoom Webinar
How did the CCP succeed and Mao rise? Joseph Esherick will discuss this and more from his new book "Accidental Holy Land: The Communist Revolution in Northwest China."
Do Low-Skilled Immigrants Improve Productivity and Worsen Local Amenities? Learning from Native Mobility Response in South Korea
Nov. 7, 2022 at 5 p.m. PST | Register
In this presentation, Jongkwan Lee of the Ewha Womans University presents the effect of a significant increase in low skilled immigration in Korean municipalities during 2010-2015, on internal mobility of natives. By separating natives' moving for work-related and those moving for non-work related reasons, Lee and coauthors find that location experiencing large low skilled immigration attracted natives who moved for working purposes, but they experienced outflow of natives who moved for other reasons. Additional analysis of mechanisms reveals that immigration attracted those natives who value labor income over local amenities but pushed out those valuing more local amenities. Immigration while generating little net native migration, changed the selection of people in Korean municipalities.

So Kwan Lok Distinguished Lecture: Are China's Universities the Future?
Nov. 15, 2022 at 5 p.m. PST | Register for In-Person Event | Register for Zoom Webinar
Will China's educational model pull ahead of America's universities? Join William Kirby from Harvard University for a discussion of the rise of Chinese universities at the 2022 So Kwan Lok Distinguished Lecture.
CHINA Town Hall 2022
Nov. 16, 2022 at 4 p.m. PST | Register for In-Person Event | Register for Zoom Webinar
Join us to learn how U.S.-China Relations affect our local communities. Former Ambassador Jon Huntsman will share insights based on his experience as a diplomat to China, and our own Richard Madsen will delve deeper into the increasingly discordant narratives surrounding the American Dream and the China Dream.
Prospective Students
Please visit our Admissions Events page for a listing of upcoming virtual and in-person events.
PELG Speaker Series
The PELG Speaker Series is open to UC San Diego faculty and Ph.D. students.
Global Economy Workshop
The Global Economy Workshop is open to UC San Diego faculty and students.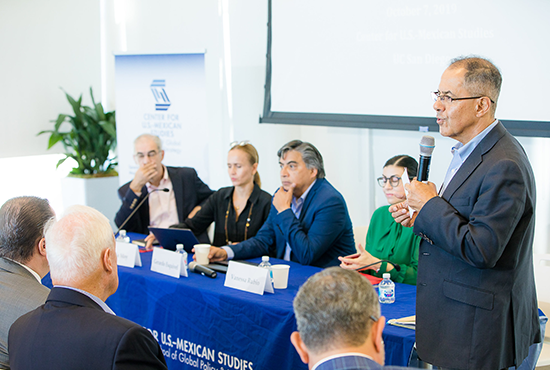 Join our Mailing List
Keep up-to-date with the latest news and upcoming events from GPS and its research centers.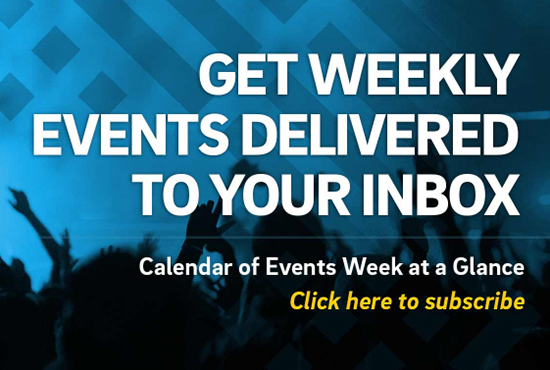 UC San Diego Events
Sign up to receive a weekly email or RSS feed highlighting campus events.