For Prospective Students
Value of an Internship
Internships allow students to explore career possibilities, develop contacts, learn new skills and expand on existing experience. Our team works throughout our students' first year to direct them toward the best internships given their specific career interests. Interns have worked all over the world in a wide scope of jobs and specialties.
View Globetrekkers
A booklet of student internship experiences (PDF)
Sector & Industries
Graduates found employment in the private, public and non-profit / multilateral sector while others pursued further education. Our graduates are employed in a wide range of industries throughout the word. Following is a sampling of key industries.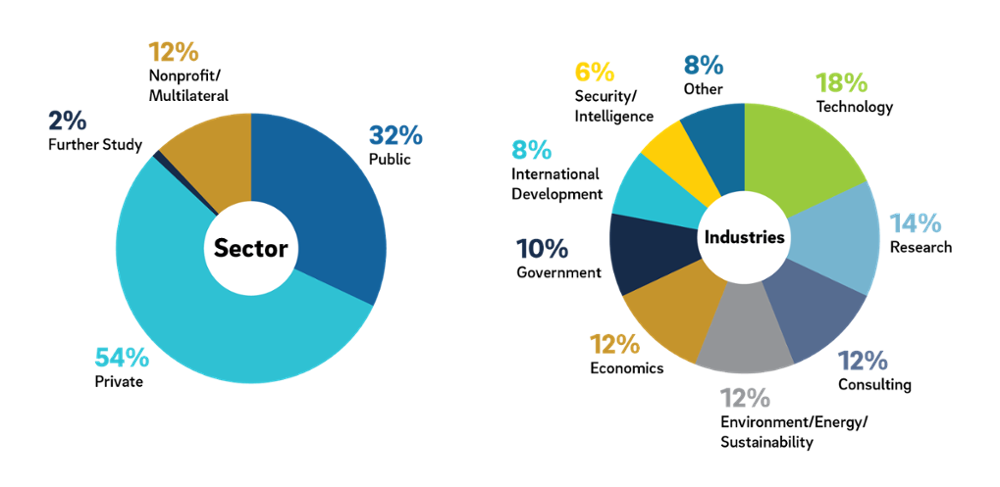 Region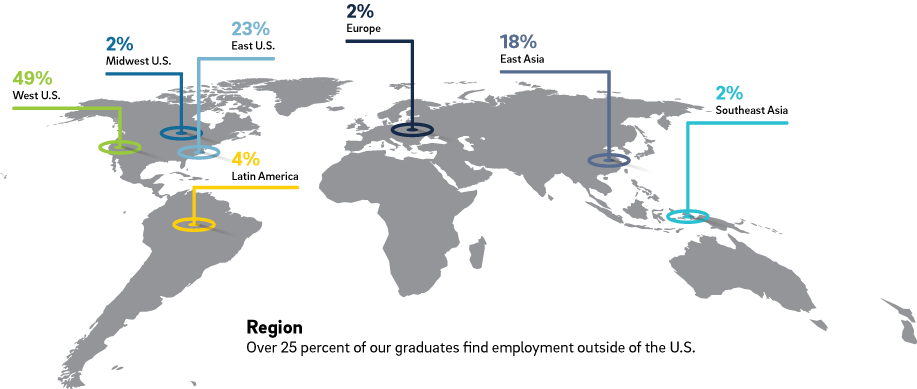 Top 5 Cities
San Diego
San Francisco/
San Jose
Washington D.C.
Los Angeles
New York
Top International Cities
Top Employers