Global Leadership Institute (GLI)
Established in 1989, GLI is the executive education unit and study abroad destination for students and researchers. Professionals enhance their careers and their organizations through degree and non-degree programs. Students gain exposure to internationally renowned faculty and leading experts through lectures, workshops and leadership training. Researchers from qualified graduate programs have access to world-class academic resources and opportunities to meet professors with advanced knowledge in a particular field.
Degree Study
The Master of Advanced Studies in International Affairs (MAS-IA) is a one-year, full-time executive degree program. A part-time enrollment option is available for domestic students.
Apply Today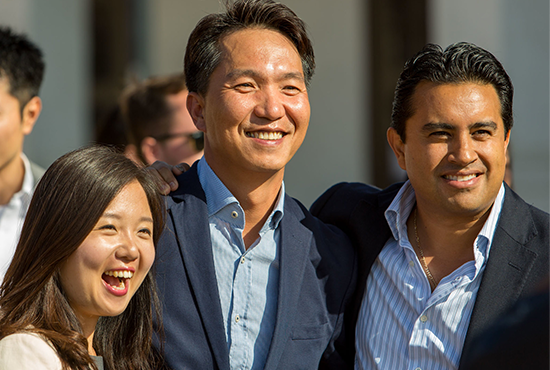 Certificate Study
The GLI Quarterly Certificate Program provides graduate-level coursework for professional development on a quarterly basis. The length of the program is at least one quarter or more.
Apply Today
Custom Group Programs
We offer short-term, customized group programs to meet a variety of internationally focused needs and interests.
For Professionals
We provide specialized knowledge to meet an organization's learning objectives and to succeed in today's global environment. GLI draws on its vast resources within the educational community and its unrivaled relationships with successful industry and government leaders.
For Students
We develop custom programs for student groups from any discipline taught at UC San Diego as well as ESL, test preparation and cultural exchange. Programs can be a combination of any of these educational areas.
Study Abroad Destination
Learn from professors at one of the world's top research universities. Programs are available for high school, undergraduate and graduate students as well as researchers from qualified educational institutions.
Summer Intensive ESL
We offer full-time ESL courses during the summer to prepare international students for success in a graduate-level academic environment and to improve professional communication skills.
Connect With Us
Learn more about GLI and the programs we offer, and the resource we offer to current students ranging from academic policy to personal support services.