Korea-Pacific Program
The program was founded in 1989 by Professor Emeritus Lawrence Krause in recognition of the growing importance of Korea to the United States and, more generally, to the Asia-Pacific. The program promotes greater understanding of contemporary Korea, both North and South, including international relations, politics, public policy and business environment.
Our Mission
The Korea-Pacific Program fosters its mission through a number of activities:
Teaching core courses on Korea as one of five regional concentrations at the School
Organizing and promoting research, including joint research projects with other universities and institutes
Presenting seminar series, including the annual Krause Lecture on Korea-Pacific Affairs
Providing a visiting scholars program for faculty and other researchers
Promoting fellowships and internships for students interested in Korean studies
Reaching to the local community on current events and issues
Supporting a library containing a collection of over 12,000 titles, as well as new Korean language materials
---
Korea-Pacific Program Webinar Series
Given our inability to deliver in-person programming, the Korea-Pacific Program—directed by Stephan Haggard and Munseob Lee—is turning to a weekly webinar series. We will be looking at a diversity of issues this spring, from Korea's response to the pandemic, to the LGBTQ community in Korea, to developments on the political front in both North and South Korea. We hope that you will join us. This series has received generous support from the Korea Foundation. 
---
Past Webinars
Succession in North Korea
June 8, 2020
When Kim Jong Un disappeared from public view recently, there was rampant speculation of what would occur were he to die or become incapacitated. His return to the scene does not answer the question. On this panel, we tap some top analysts of the North Korean political system to discuss what we know about the top leadership, the political system more generally and the prospects for political change.
The Business Reinvention of Japan
June 2, 2020
How has Japanese business responded to the rise of China? In response to the globalization of supply chains, Japanese companies have moved upstream to become providers not of consumer end products, but of critical input parts, components and advanced materials that anchor global supply chains. This has created a new trade symbiosis in Northeast Asia. We joined Professors Stephan Haggard and Ulrike Schaede for a conversation of Ulrike Schaede's brand-new book on this topic, and what Japan's emerging "aggregate niche strategy" means for economic recovery in Asia after COVID-19 and the business relations between Korea, China and Japan.
Book Launch: "Queer Korea" 
June 1, 2020
"Queer" Koreans have historically been ignored, minimized and erased in narratives of their modern nation. This interdisciplinary book project—just published in the U.S. and soon to be translated into Korean—challenges such marginalization through critical analyses of non-normative sexuality and gender variance in Korea. Chapters range over a variety of topics, from shamanic rituals during the colonial era and B-grade comedy films under Cold War dictatorship to toxic masculinity in today's South Korean military and transgender confrontations with the resident registration system. Todd Henry (editor and author) explained how the project arose and some of its key findings. Jin-kyung Lee (discussant) elaborated on the significance of the volume and its reception, and was followed by questions and answers. Co-sponsored with the Transnational Korean Studies.

North Korea's Nuclear Weapons Program and the Demise of the Agreed Framework
May 20, 2020
The Center for Peace and Security Studies' National Security Policy Speaker series presented a ZOOM web talk with William Tobey, senior fellow at the Belfer Center for Science and International Affairs, Harvard Kennedy School. Cosponsored by the Korea-Pacific Program.
Tracking North Korean Missile Programs
May 11, 2020
New tools have allowed open source researchers to track the development and testing of missiles in ways that only governments might have done just a decade ago. These tools allow tracking locations involved in testing and production, as well as to model the missiles themselves. Professor Jeff Lewis, of Middlebury Institute of International Studies at Monterey and MIIS's James Martin Center for Nonproliferation Studies, talked about the art and science of tracking missile development in North Korea and what that tells us about future trends.
Living with the North Korean Bomb
May 6, 2020
Dr. Gary Samore discussed the evolution of North Korea's nuclear capabilities and strategy, focusing on the most significant technical developments since North Korea's first nuclear test in October 2006. He also assessed the successes and failures of U.S. nonproliferation efforts toward North Korea (including President Trump's high level engagement with Chairman Kim Jung Un) and prospects for managing the challenges of a nuclear-armed North Korea.  Co-sponsored with the National Security Policy Speaker series.
The Cost of Secrecy: Welfare Effects of the Disclosure of COVID-19 Cases
May 4, 2020
In the fight against the COVID-19, South Korea's case stands out. The country, despite facing a large outbreak, was able to flatten the curve of new infections without shutting down its economy. Transparent information about the positive cases has helped South Korea not only to maximize the odds of testing the people most likely to be infected, but also has allowed people to engage in "targeted" social distancing by avoiding places visited by those that tested positive. In this talk, Professor Stephan Haggard and Professor Munseob Lee discussed South Korea's strategies. Lee introduced his recent work on measuring welfare effect of the disclosure. Data from mobile phone company quantifies degree of "targeted" social distancing. By combining meta-population SIR model in epidemiology and quantitative spatial model in economics, Lee described trade-off between public health and economic output, and provides evidence-based policy recommendations.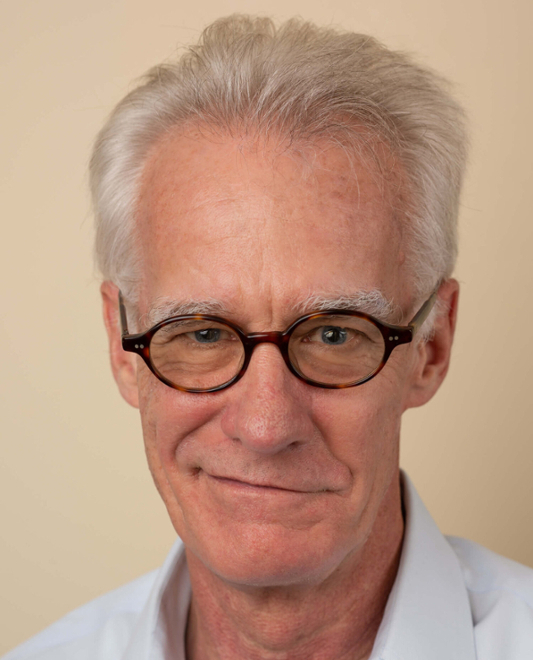 Stephan Haggard
Stephan Haggard is the Lawrence and Sallye Krause Professor of Korea-Pacific Studies, director of the Korea-Pacific Program and distinguished professor of political science at the School. He has written on transitions to and from democratic rule and the political economy of economic reform, social policy and globalization.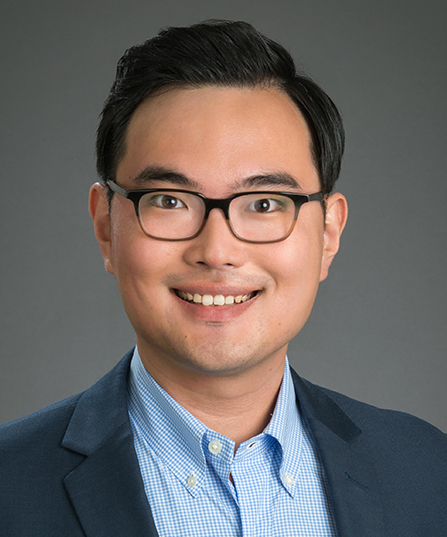 Munseob Lee
Munseob Lee is an assistant professor of economics at the School. His research focuses on macroeconomics, growth and development, firm dynamics and Korea. Lee has researched what determines growth of firms, and especially how one-time purchase by the government can spur long-term growth of small businesses in Korea.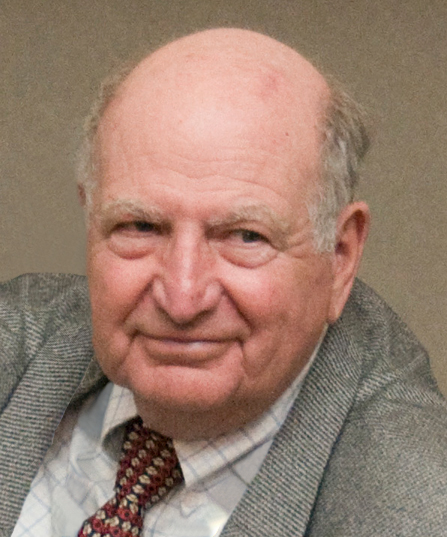 Lawrence Krause
Professor Emeritus and Director Emeritus of the Korea-Pacific Program
Larry Krause is one of the world's top authorities on trade and economic issues in the Pacific region. His expertise includes international finance, the Asia-Pacific Economic Cooperation, the General Agreement on Tariffs and Trade, and economic forecasting in Pacific countries. Krause served as a senior member of the White House's Council of Economic Advisors in the Johnson administration, and has received numerous awards and honors throughout his academic career. He served as a consultant to the United States Department of State and as a U.S. government special representative for trade negotiations. Joining UC San Diego in 1986, Krause is director emeritus of the Korea-Pacific Program, which he founded in 1989 and for which he served as director for 10 years. He oversaw the annual Pacific Economic Outlook, an economic forecasting project on the Pacific region.
The Krause Summer Fellowship was established to assist MIA and BA/MIA students at the School in conducting high-caliber summer internships related to Korea as well as enable the professional growth of Korean and Korean-American scholars. The program helps fund two to four students each year for work broadly related to Korea and Korean international relations. Awards range from partial to full support, evaluated on a case-by-case basis.
For more information, contact
Stephanie Boomhower
.