Ulrike Schaede
Professor of Japanese Business; Director, Japan Forum for Innovation and Technology
Profile

Ulrike Schaede (ウリケ・シェーデ) is an internationally recognized authority on Japanese business organization, strategy and management. Her main research interest is to analyze and juxtapose different systems of capitalism and ways of organizing business, and to identify the social and economic efficiency consequences of these differences. 

She is an expert on current affairs of Japanese companies and industry dynamics, as well as policy initiatives and the historical background to ongoing reforms. She has looked at Japanese corporate strategies in light of Japan's financial market organization, regulation and government-business relationships, corporate governance and takeovers, antitrust, employment practices, innovation policies and entrepreneurship. 

Professor Schaede is the founding director of the (JFIT), the Japan Forum for Innovation and Technology, and the faculty coordinator of the International Management track at GPS. Schaede teaches GPS's international management capstone class, Strategy and Negotiation, as well as Japan Focus classes, including "Business and Management in Japan". At JFIT, she runs a weekly webinar series called JAPAN ZOOMINAR @ UC SAN DIEGO, where she discusses contemporary Japan with global scholars, business leaders and industry experts. 

She has published seven books, including in "The Business Reinvention of Japan: How to Make Sense of the New Japan and Why It Matters" (Stanford University Press 2020) and "Creating Ambidextrous Organizations: Exploration and Exploitation for Overcoming Inertia" (両利きの組織をつくる: 大企業病を打破する攻めと守りの経営, Eiji Shuppan 2020). She has authored more than 50 peer-reviewed articles, book chapters and company case studies. Her website, www.thejapanologist.com features a blog on contemporary topics in Japanese business, society and political economy.

Professor Schaede is trilingual (English, German, Japanese), and has spent more than nine years of study and research in Tokyo, Japan. She has been invited as a visiting professor to  Hitotsubashi University, as well as the research institutes of the Bank of Japan, Japan's Ministry of Finance, Japan's Ministry of Economy, Trade and Industry, and the Development Bank of Japan. She has also been a visiting professor at the Haas School of Business at UC Berkeley and the Harvard Business School, and a visiting scholar to the Hoover Institution at Stanford University. She serves on the advisory board of the IN-EAST program at the University of Duisburg-Essen in Germany, as is a member of the Advisory Board of two incubator/accelerator organizations in Japan, the "Innovation Network for Co-Creating the Future" at Mitsubishi Research Institute, as well as the Life Science Innovation Network Japan (LINK-J).
Education
Ph.D., Japanese Studies and Economics, Philipps-Universität Marburg, Germany, 1989
M.A., Japanese Studies and Economics, Friedrich-Wilhelms Universität Bonn, Germany, 1987
Translator's Diploma in Japanese, Friedrich-Wilhelms Universität Bonn, Germany, 1985
GPS Spotlight
Ulrike Schaede and the business reinvention of Japan
May 28, 2020 | In this Q&A about her new book, GPS professor Ulrike Schaede breaks down how Japan's new business architecture and corporate strategies have helped the country remain the third largest economy in the world
Artificial Intelligence and the future of society
June 15, 2018 | A global two-day conference launched a new program with scholars from Europe and Asia to explore the upcoming digital disruption and the research agenda needed to address the critical questions for society, business and policymaking
Office hours: Professor Ulrike Schaede
Dec. 19, 2017 | The GPS faculty member opens up about some of the dearest objects that adorn her office, painting a picture of her professional backstory and personal interests
Research
Expertise
Schaede is an expert in Japanese business and management, including corporate strategies by large and small firms, corporate governance, employment and HR practices, innovation and entrepreneurship, as well as government-business relations, regulation, financial markets and antitrust. She has published and commented on many aspects of the Japanese economy, and closely follows corporate developments and business matters in Japan.
Research Areas
Schaede has written several books, including Choose and Focus: Japanese Business Strategies for the 21st Century," (Cornell UP 2008), Japan's Managed Globalization: Adapting to the 21st Century (M.E. Sharpe 2003), and Cooperative Capitalism: Self-Regulation, Trade Associations and the Antimonopoly Law in Japan (Oxford UP 2000).
Her publications and current research interests are grouped into 3 main areas (for further publication, see the CV):
Corporate Strategy, Business and Industry
How are Japan's industry dynamics and corporate strategies changing toward the "New Japan"? What are the main characteristics and management practices of profitable Japanese companies? What are the ongoing changes in the banking system, ownership structures, and corporate governance? And how has Japan's political economy evolved over time?
"The Decline in Bank-Led Corporate Restructuring in Japan: 1981-2010" (with Takeo Hoshi and Satoshi Koibuchi), NBER Working Paper w23715.
"Trust Banks as Active Investors? 
An Analysis of Japan's Changing Shareholder Composition and Corporate Governance" (with Yuri Okina); ongoing project, please inquire if interested.
"From developmental state to the New Japan: The strategic inflection point in Japanese business", Asia Pacific Business Review, Vol. 18 No. 2, 2012, pp. 167-185.
"The market for corporate subsidiaries in Japan: An empirical study of trades among listed firms," Journal of The Japanese and International Economies, 2014.
"Globalization and the Reorganization of Japan's Auto Parts Industry," in: International Journal of Automotive Technology and Management, 2009.
"The 'Middle-Risk Gap' and Financial System Reform: Small Firm Financing in Japan", Monetary and Economic Studies, Vol. 23 No. 1, 2005, pp.149-176.
"The 'Old Boy' Network and Government-Business Relationships in Japan", in: Journal of Japanese Studies, Vol.21 No.2, Summer 1995, pp. 293-317.
Innovation and Entrepreneurship
How do Japanese firms innovate? What is the state Japan's national system of innovation and technology policy? How are ongoing disruptions through the Internet-of-Things and associated technologies shaping Japan's business system?
"Corporate Venture Capital and Open Innovation in Japan" (with Masato Sasaki); ongoing project, please inquire if interested.
"IOT, AI, Industry 4.0 and the Future of Work", new global comparative project anchored  on the US-Japan-Germany; please inquire for more information.
"Enabling Entrepreneurship:
  The Study of Startups, Venture Capital, and Policies towards a "Market for Ideas" in Japan, UCSD Working Paper 2016.
"Self-Employment in Japan: A Microanalysis of Personal Profiles," Social Science Japan Journal, 2013.
Health Management
Are Japanese health and patient interaction practices different from other countries? What do we know about changes in Japan's healthcare system, and the what can we learn from Japanese case studies?
"Shared Decision-Making in Patients With Prostate Cancer in Japan: Patient Preferences Versus Physician Perceptions," Journal of Global Oncology, 2017.
"Sunshine and Suicides in Japan: revisiting the relevance of economic determinants of suicide," Contemporary Japan, 2013.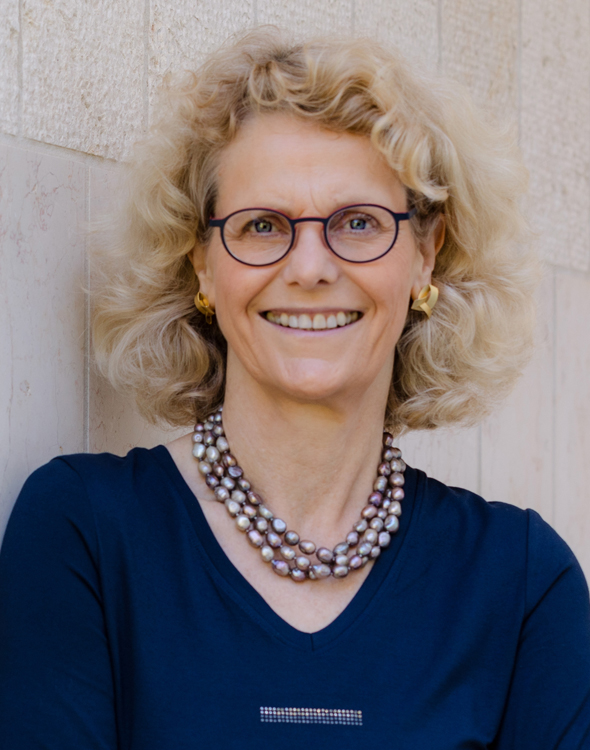 RBC #1317
9500 Gilman Dr. #0519
La Jolla , California 92093-0519