Joshua Graff Zivin
Professor and Associate Dean of Faculty Affairs
Profile
Research
Publications
Profile

Joshua Graff Zivin holds dual faculty positions at the School and UC San Diego's Department of Economics, exemplifying his multidisciplinary research. His research interests are broad and include the areas of environmental, health, development and innovation economics. Policy relevance serves as a guiding force behind all of this work.

Much of his current work is focused on three distinct areas of research: the relationship between the environment, health and human capital, the economics of innovation with a particular eye toward the role of institutions, social networks and financial incentives, and the design of health interventions and their economic impacts.

Graff Zivin is a research associate at the National Bureau of Economic Research. He currently serves as chief economist for the Rockefeller Foundation's Economic Council on Planetary Health. He is also co-director of UC San Diego's Global Health Institute and research director for International Environmental and Health Studies at the UC Institute for Global Conflict and Cooperation.

After receiving his Ph.D. from UC Berkeley, he was an associate professor at the Mailman School of Public Health and the School of International and Public Affairs at Columbia University, where he served as director of their Ph.D. program in sustainable development.

For more information, please visit Joshua Graff Zivin's personal site.
Education and CV
Ph.D., University of California, Berkeley, 1998
M.S., University of California, Berkeley, 1994
B.A., Rutgers College, Rutgers University, 1993
CV
GPS Spotlight
UC San Diego Study: Anyone Can Be an Innovator
April 18, 2018 | Students given incentives to innovate are just as skilled as the self-motivated, research by Joshua Graff Zivin and Elizabeth Lyons finds.
Health and human capital
Jan. 29, 2018 | GPS Professor Joshua Graff Zivin combines STEM with the economics of innovation in latest research ranging from energy to public health, plus discusses a renewed interest in Latin America
Driven by curiosity, Graff Zivin coincides STEM and policy
April 19, 2016 | The professor discusses how he gained his footing in health economics and the keys to pursuing STEM policy.

Research
Research in Progress
---
Gilbert, B and J Graff Zivin, "Dynamic Corrective Taxes with Time-Varying Salience," (PDF) NBER WP# 25014.
Graff Zivin, J and M Kahn, "Industrial Productivity in a Hotter World: The Aggregate Implications of Heterogeneous Firm Investment in Air Conditioning," NBER WP #22962.
Azoulay, P, C Fons-Rosen, and J Graff Zivin, "Does Science Advance One Funeral at a Time?" (PDF) NBER WP #21788.
Open-Source Software
---
The following open-source software tools are designed to facilitate research on knowledge creation, dissemination, and policy in the life sciences with financial support from the National Science Foundation (Awards SBE-0738142 and SBE-1063907).
 
Software Tools 
PubHarvester: An open-source software tool designed to retrieve scientific publications data from MEDLINE.
SC/Gen and Second Degree Report: Two open-source software tools to create the two-degree, egocentric coauthorship network for a set of "superstar" scientists.
Scientific Distance: An open-source software tool designed to calculate distance between any pair of scientists in "ideas space" based on the overlap of the MeSH keywords in their publications.
FindRelated is a companion tool to Publication Harvester that works with a database of publications previously downloaded from PubMed using Publication Harvester. FindRelated uses the Related Citations search to find and harvest all of the publications related to publications already in the database.
Publications
Selected Recent Publications
"Spatial and Temporal Heterogeneity of Marginal Emissions: Implications for Electric Cars and Other Electricity-Shifting Policies."
Journal of Economic Behavior and Organization, 107(2014): 248-268.
Graff Zivin, J and M Neidell,
"Temperature and the Allocation of Time: Implications for Climate Change."
Journal of Labor Economics, 32(2014): 1-26.
Graff Zivin, J and M Neidell,
"Environment, Health, and Human Capital."
Journal of Economic Literature, 51(2013): 689-730.
Goldstein, M, J Graff Zivin, J Habyarimana, C Pop-Eleches, and H Thirumurthy,
"The Effect of Absenteeism and Clinic Protocol on Health Outcomes: The Case of Mother-to-Child Transmission of HIV in Kenya."
American Economic Journal: Applied Economics, 5(2013): 58–85.
Graff Zivin, J and M Neidell,
"The Impact of Pollution on Worker Productivity."
American Economic Review, 102(2012): 3652–3673.
Azoulay, Pierre, Joshua Graff Zivin, and Gustavo Manso,
"Incentives and Creativity: Evidence from the Academic Life Sciences."
The RAND Journal of Economics 42.3 (2011): 527-54.
Graff Zivin, Joshua, Matthew Neidell, and Wolfram Schlenker,
"Water Quality Violations and Avoidance Behavior: Evidence from Bottled Water Consumption."
American Economic Review: Papers and Proceedings 101.3 (2011): 448-53.
Azoulay, Pierre, Joshua Graff Zivin, and Jialan Wang,
"Superstar Extinction."
Quarterly Journal of Economics 125.2 (2010): 549-89.
More publications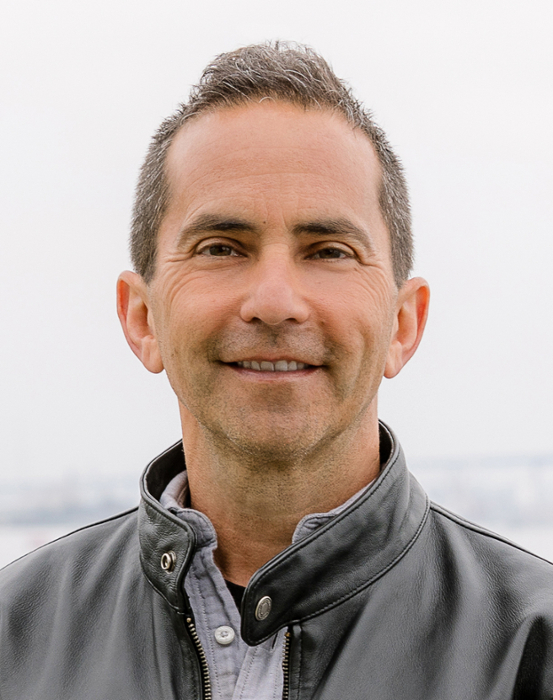 RBC #1313
9500 Gilman Dr. #0519
La Jolla , California 92093-0519