Meet Our New Faculty
GPS welcomed two new faculty members this fall who arrived with energy, enthusiasm and a diverse range of teaching experiences. Learn a little about each of them below as we asked three questions about their academic focus, research and teaching.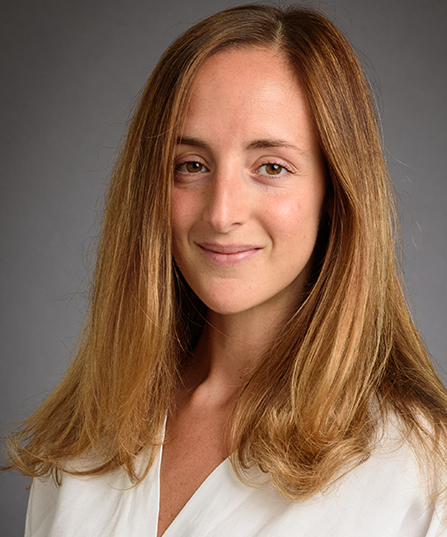 Q: What is your academic focus?
A: I study political selection and its consequences across diverse institutional environments. I ask how the identity, preferences and competence of individual leaders shape policy. I often study these topics in the context of local governments.

Q: What are the real-world impacts of your research?
A: Unlike institutional determinants of good governance, managerial effectiveness can be taught, especially as more countries are creating or empowering local governments. Pakistan for instance recently introduced local elected positions for the first time, creating a cohort of first-time local politicians who might greatly benefit from training on managerial practices in local governments.

Q: What skills or understanding do you hope students leave your class with?
A: I hope that the students in the capstone class leave mastering the methodological tools to approach the policy problems that they will work on in their careers. At the same time, I hope that they will leave with the understanding that even data-driven, methodological studies have limitations and understanding these limitations and their implications for generalizing a study's result is the only way to formulate accurate and honest policy implications.

For my urban politics class, I hope that students will understand how municipal governments profoundly impact the day-to-day of citizens and think of local governments as an exciting avenue for policy change. And, that by the end of the course they will have a better understanding of how politics and governance operate at the local level in the U.S. and across the world.

Q: What is your academic focus?
A: I look at the engineering implications and institutional conflicts inherent in adding low-carbon energy to the power grid, with an emphasis on areas with market structures that are emerging, particularly in China and India, or rapidly evolving like the Western U.S.

Q: What are the real-world impacts of your research?
A: Policymakers, regulators and firms around the world are grappling with challenges of bringing online more renewable and low-carbon energy, ranging from where to site these new facilities to how to manage the increasing complexity and uncertainty associated with their operation. My work highlights how moving from 5 to 50 percent share of clean energy and beyond will depend on both engineering and institutional advances, some of which are interdependent.

In particular, countries such as China and India are increasingly turning to markets to help with this transition, but there are many historical legacies that affect market designs and, in turn, alter technology choices and operation. Identifying "second-best" policies that take into account these constraints can help us move more rapidly on pathways to sustainability.

Q: What skills or understanding do you hope students leave your class with?
A: Infrastructures—such as energy, water and transportation—are the product of interactions among engineering, political and economic variables. They are key to addressing highly salient political objectives such as economic growth and environmental protection, while coming with their own unique sets of engineering realities and economic features. In my teaching and mentoring, I will bring together these three strands in service of making good energy and environmental policy and regulation.

I expect students to be able to articulate the key drivers of specific environmental challenges, explain the evolution of energy governance structures in general and in case countries, and develop a menu of technological and policy solutions fit for context.