Susan Shirk
Research Professor; Chair, 21st Century China Center
Profile
Selected Publications
Books
Profile

Susan Shirk is research professor and chair of the 21st Century China Center at the School. She is one of the most influential experts working on U.S.-China relations and Chinese politics.

Shirk's book "China: Fragile Superpower" helped frame the policy debate on China in the U.S. and other countries. Her articles have appeared in leading academic publications in the fields of political science, international relations and China studies, and her views on a range of issues relating to modern Chinese politics are highly sought.

She previously served as deputy assistant secretary of state (1997-2000), responsible for U.S. policy toward China, Taiwan, Hong Kong and Mongolia and she founded and continues to lead the Northeast Asia Cooperation Dialogue, an unofficial forum for discussions of security issues.

Director emeritus and advisory board chair of the University of California Institute on Global Conflict and Cooperation, Shirk served as a member of the U.S. Defense Policy board, the board of governors for the East-West Center (Hawaii), the board of trustees of the U.S.-Japan Foundation and the board of directors of the National Committee on United States-China Relations. 

She was awarded the 2015 Roger Revelle Medal (video).
Education and CV
Ph.D., Political Science, Massachusetts Institute of Technology, 1974
M.A., Asian Studies, University of California, Berkeley, 1968
B.A., Political Science, Mount Holyoke College, 1967
Critical Languages Program, Princeton University, 1965-66
CV
GPS Spotlight
Susan Shirk: Leaving no stone unturned
Selected Publications

"Changing Media, Changing China,"

Oxford University Press, 2010.

Summary: Thirty years ago, the Chinese Communist Party (CCP) made a fateful decision: to allow newspapers, magazines, television and radio stations to compete in the marketplace instead of being financed exclusively by the government. The political and social implications of that decision are still unfolding as the Chinese government, media and public adapt to the new information environment.  

"China: Fragile Superpower,"

Oxford University Press, 2007.

Summary: China today is the world's fastest growing economy, a dramatic turnaround that alarms many Westerners. But in China: Fragile Superpower, Susan Shirk finds that the real danger lies elsewhere, in the deep insecurity of China's leaders who face a troubling paradox: the more developed and prosperous the country becomes, the more insecure and threatened they feel.  

Book Reviews of Note:

"Books of the Year: My China syndrome"

by Denise Kingsmill.

"China: Fragile Superpower"

by KWR Advisor.  
Publications of Note
Shirk is the author of "How China Opened Its Door: The Political Success of the PRC's Foreign Trade and Investment Reforms" and "The Political Logic of Economic Reform in China" and editor of "Power and Prosperity: Economic and Security Linkages in the Asia Pacific." Previous publications include "The Challenge of China and Japan" and "Competitive Comrades: Career Incentives and Student Strategies in China." Shirk has also written numerous scholarly articles on Chinese politics and foreign policy.
Books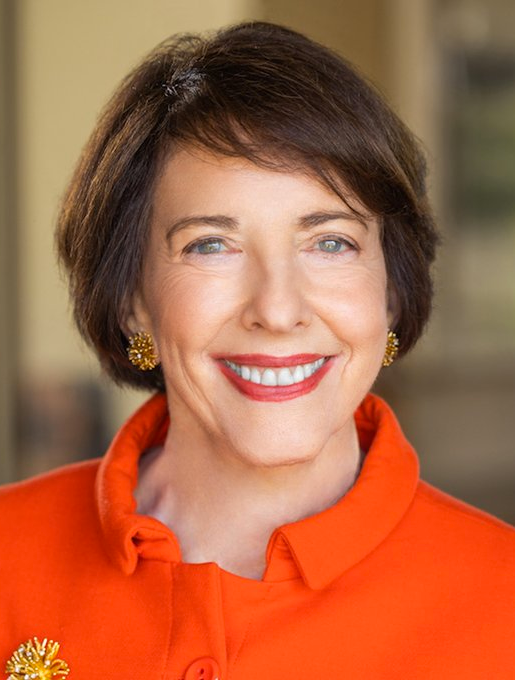 1426
9500 Gilman Dr. #0519
La Jolla , California 92093-0519