Richard Sinkin
Visiting Scholar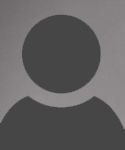 9500 Gilman Dr. #0519
La Jolla , California 92093-0519
Profile

Richard Sinkin is a visiting scholar of international relations at the School. He was a professor of Latin American history at the University of Texas at Austin (1969 to 1986). He has published a book on 19th-century Mexican political development and more than a dozen articles on Mexican politics and economics. He is an elected member of the Council on Foreign Relations, the Pacific Council on International Policy and the San Diego Dialogue.

Sinkin is the founder and partner of InterAmerican Group (IAG), a diversified consulting, management, and investment firm headquartered in San Diego that specializes in structuring and implementing investment and sales activities in Latin America.

Prior to forming IAG, Sinkin was the vice president of the Institute of the Americas and director of the Texas Bank in San Antonio, Texas, where he assisted in the development of the bank's international financial operations in the Mexican capital markets. In 1979, he was appointed senior policy analyst at the U.S. Department of State, Agency for International Development, where he directed an international development program.
Education
Ph.D., History, University of Michigan
M.A., History, University of Michigan
B.A., International Relations, University of Michigan