Kyle Handley
Associate Professor
Profile

Kyle Handley is an economist who specializes in international trade, investment, uncertainty and firm employment dynamics. 

Handley is a faculty research fellow in the National Bureau of Economic Research. His research has been published in the American Economic Review, the Journal of International Economics, American Economic Journal: Economic Policy and other journals. Handley's work has been funded by the National Science Foundation, Russell Sage Foundation and Kauffman Foundation among others. He has authored articles for CNBC, The Hill and VoxEU.org. His research and commentary have appeared in numerous media outlets including Bloomberg, The Economist, Wall Street Journal, The New York Times, USA Today and Washington Post.

Handley will join GPS in January 2021, and currently serves as an associate professor of business economics and public policy at the Ross School of Business at the University of Michigan where he holds the Alexander M. Nick Professorship. Handley was the winner of the World Trade Organization Essay Award for Young Economists in 2011 and he was a Kauffman Foundation Junior Faculty Fellow in 2015. From 2007 to 2011, Handley worked as an economist at the U.S. Bureau of the Census.

For more information, please visit Kyle Handley's personal website.
Education
Ph.D., Economics, University of Maryland, College Park, 2011
M.Sc., Economics, London School of Economics, 2006
B.S., Economics and Mathematics (with distinction), University of Wisconsin, Madison, 2000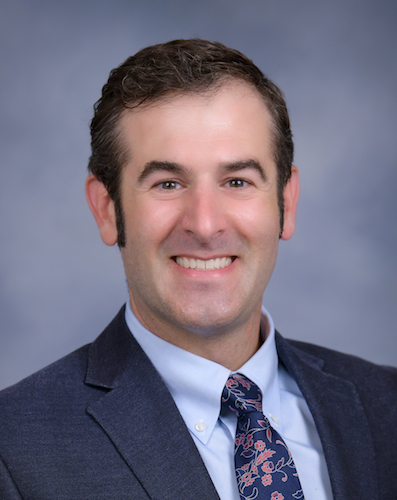 9500 Gilman Dr
La Jolla , California 92093