Charles W. Martoglio
Lecturer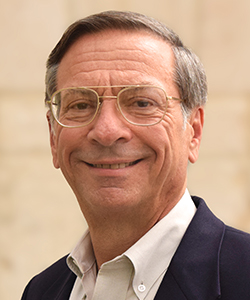 RBC #1233
9500 Gilman Dr. #0519
La Jolla , California 92093-0519
Profile

Vice Admiral Charles W. Martoglio, U.S. Navy (ret), is a lecturer at the School. Drawing on his extensive background leading large elements of our U.S. military, VADM Martoglio's focus is on national security affairs and leadership.

He spent about half of his military career in the U.S. Navy at sea in cruisers, destroyers and aircraft carriers. VADM Martoglio spent the other half of his career developing strategy and policy, fostering international relations, and conducting operations, initially for the U.S. Navy then for all U.S. military forces.

His real-world responsibilities included crisis management, strategic planning, contingency planning and execution, military force management, U.S. Government interagency operations, strategic leadership, international relationship management and coalition building, and civil-military planning and operations.

VADM Martoglio is recognized as one of the Defense Department's preeminent strategic thinkers, with proven expertise in contingency planning, international relations and operations execution. He has served in Asia, the Middle East, and, most recently, in Europe as the Deputy Commander of all U.S. military forces in Europe, Eurasia and Israel.

In various capacities he has developed the U.S. Navy's Strategic Plan, led security-related organizations through significant change, headed the planning effort for some of our nation's most complex contingency plans, and has overseen the integration of the U.S. Government Interagency into Defense Department operations in both Asia and Europe.

VADM Martoglio graduated from the U.S. Naval Academy in 1978. He also served as a Mahan Scholar at the U.S. Naval War College graduating with highest distinction and earning a master's degree in National Security and Strategic Studies.