'Tis the Season of Gratitude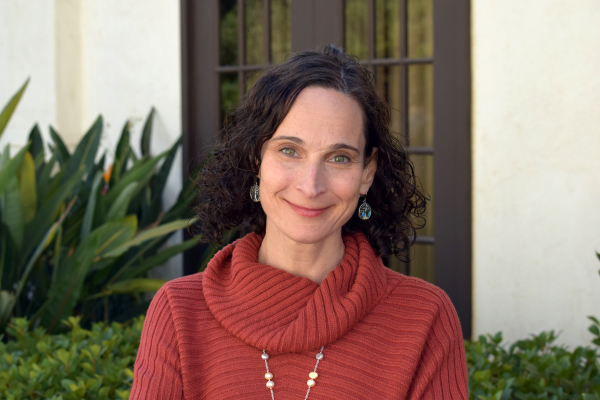 Dear GPS Alumni,
Ah…fall! A time when some of us get to pull out our cable-knit sweaters, feel the crunch of leaves beneath our close-toed shoes and inhale the fragrance of pumpkin spice, cinnamon and baked apples at local coffee shops and eateries.
I love this time of year, even in San Diego where palm and eucalyptus trees stubbornly refuse to behave like their proper, deciduous counterparts. I love this time of year because it's a time of introspection as the year winds down and a time for gratitude.
I have much to be grateful for, both personally and professionally. As a one-woman show tasked with providing alumni outreach and meaningful engagement for more than 3,000 graduate-level alumni, I am deeply grateful to the multitude of alumni volunteers who help me achieve my mission. These include alumni board members, regional campus club liaisons, class agents and reunion leaders, as well as the many alumni who serve as GPS champions in their place of employment and those who support our programs philanthropically.
In today's overscheduled and overstimulated society, these alumni have made GPS a priority. Many of them have demanding jobs, raise kids, take care of elderly parents or have a multitude of other demands on their time. And yet...
They still make the time to participate on conference calls, plan reunion activities, return to campus to speak to students or promote GPS with family and friends. In recognition of our many volunteers, I asked our alumni board volunteers to answer three simple questions.
You volunteer for GPS…why?
"Keeping a live connection with the school beyond graduation is why I volunteer. Serving on both the GPS Alumni Board and as an officer on the UC San Diego Korea Club allows me to give back to GPS as well as the larger community in many ways, especially while I am overseas. Volunteering keeps me close to this amazing community, wherever I'm at in the world."
– Jason Kim, MAS-IA '12
"I volunteer to give back to the institution and people that helped me get my start in renewable energy. Being a board member has brought me back into contact with old friends and connected me personally and professionally with many new people."
– Peter Moritzburke, MPIA '96
"GPS awarded me a fellowship that allowed me to pursue graduate studies. Thus, I want to give back to the institution that helped me benefit from a great education."
– Jessica Megill, MPIA '10
What is one GPS volunteer project you've really enjoyed working on?
"I serve as the president of the GPS Alumni Board. This has given me visibility into the rich diversity of our alumni, students and faculty. I have enjoyed having conversations with our stakeholders to help inform the direction of the school and help meet the needs of each group."
– Blake Tye, MPIA '10
"I enjoyed hosting a GPS happy hour for San Diego alumni with the theme of 'building bridges' across communities. We met at a cool local brewery and alumni took turns sharing volunteer opportunities in the region. A few volunteer trips came of it! It was great to see everyone come together and share how they are making a difference in the community and invite others to join them."
– Maura Deignan, MPIA '13
"As an alumnus, I have truly enjoyed outreach to prospective students. The GPS admissions outreach programs allow alumni to have a direct impact on prospective students by providing their personal experiences and honest assessment of GPS. Additionally, I have really enjoyed advising and supporting the student leadership involved with GPS's Strategic Studies Group."
– John Edwards, MAS-IA '15
What would you say to fellow GPSers who are thinking about getting involved?
"Whether it's to help prospective students gain clarity on their choices, mentor current students or build meaningful connections with alumni, by giving just a bit of our time, any of us can have a positive impact on someone else's life and help make our community stronger and better. My experience has been both enriching and rewarding and has allowed me to meet some truly extraordinary people in Europe, Asia and the U.S."
– Liliana Pao, MPIA '02
"There are many ways to be involved. As an interdisciplinary and global alumni group, we all have a unique set of skills, experience and contacts to share with current and future students, alumni, faculty and staff. In today's complex world, business professionals and government representatives who strive to impartially understand all sides of an issue with consideration for the greater good are critically important. Please consider getting involved in whatever way works best for you."
– Darcy Cook, MPIA '91
To our all of our alumni volunteers, both current and past, thank you for your dedication to our school and community. We could not do what we do without you!
Happy Thanksgiving and a joy-filled holiday season!
Nurit Mandel
Director of Alumni Engagement
UC San Diego School of Global Policy and Strategy