Your Alumni Board
Members of the board are elected by the alumni and meet throughout the year to establish, in collaboration with the dean and UC San Diego Alumni, the goals and objectives for the School. The board assists the staff in the implementation of programs for more than 3,000 alumni worldwide annually. 
Message from the President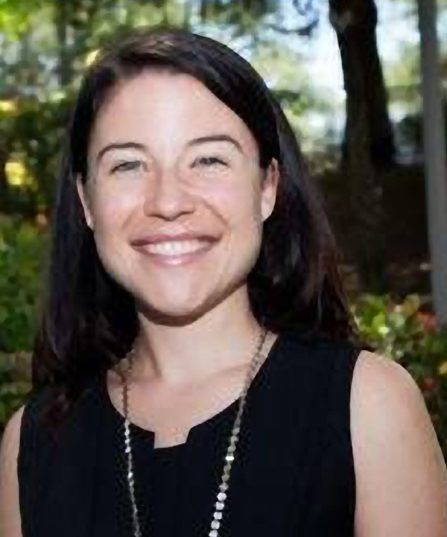 Dear fellow alumni,
As the school's 30th anniversary draws to a close, I am inclined to think about what the future holds. Undoubtedly, there will be difficult challenges and unprecedented opportunities. Despite headwinds, our world-class students, faculty and of course, alumni are armed with the skills to shape cutting-edge solutions for our transforming world.
I often think of the start to a new academic year as an opportunity to start anew, while building on the progress of previous years. Our GPS Alumni Board is no different. As we kick off the coming academic year, the board is in the process of selecting new officers to help guide ongoing strategy. The newly restructured operations will allow for a more streamlined approach to further support the directives and programs of the school.
Also, as we look towards the coming year, the GPS Alumni Board continues to focus on our strategic goals, which ultimately drive towards our mission of supporting the school, current students and the alumni community. These goals include:
Raise the global visibility of the school
Increase the quality and quantity of students to the school;
Promote and increase the value of GPS to its alumni;
Expand giving from alumni to the school; and
Leverage the use of technology/social media to reach more than 3,000 alumni.
This year is also personally special as my class will celebrate our 10-year reunion. I can't believe how fast the last ten years have gone by, and how grateful I am to still be connected to GPS's vibrant community of colleagues and friends. I encourage all of you to stay involved with the school and cultivate your GPS and greater UC San Diego network. It has been one of the most important aspects of my professional and personal life.
To this end, there are some easy ways to stay in touch. Please continue to read the GPS alumni newsletter, reach out to our LinkedIn group, get involved with regional clubs, update your information with Director of Alumni Relations Nurit Mandel and submit a class note. As always, should you have an idea or wish to get involved in some other way, feel free to get in touch with me directly.
Sincerely,
Blake Tye, MPIA '10
Darcy Cook, MPIA '91, Clear Blue Sea (San Diego)

Cook is currently the director of development for Clear Blue Sea, a nonprofit dedicated to cleansing oceans of plastic debris by designing an offshore platform to remove plastic pollution. She is on the board of the Berry Good Food Foundation, overseeing their sustainable seafood activities in an effort to educate, connect and support local food producers and consumers. While at GPS, she 

co-founded the Journal of Environment and Development, co-established the school's initial recycling program and after graduation, was a founding alumni board member.

Maura Deignan, MPIA '13, Booz Allen Hamilton (San Diego)

Deignan is a senior consultant at Booz Allen Hamilton where she provides communications expertise, strategic planning and program management support to government clients. She is also the current president of the San Diego GPS Alumni Regional Club. Previous work includes managing the executive MAS-IA degree program at GPS, volunteering as an AIF Clinton Fellow in India and teaching English in Japan on the JET Programme. She holds a bachelor's degree in anthropology from UCLA.

John Edwards, MAS-IA '15, U.S. Navy (San Diego)

Edwards is a department head and flight instructor at Helicopter Maritime Strike Squadron FOUR ONE (HSM-41), based in Coronado, Calif. He instructs students in the MH-60R Seahawk and is responsible for safety, standardization and mentorship of more than 50 instructor pilots and 35 instructor aircrew. At GPS, Edwards founded the Strategic Studies Group in 2015 and continues to support its growth and outreach to defense and policy professionals in the San Diego Area. He also holds a B.S. in history from the U.S. Naval Academy. Beginning in February 2017, Edwards will serve as a department head at Helicopter Maritime Strike Squadron THREE FIVE (HSM-35), acting as an Officer-in- Charge of a MH-60R helicopter detachment to Seventh Fleet (Asia).

Chihiro Fujimoto, MAS-IA '11, World Bank, (Washington, D.C.)

Fujimoto is a financial officer in the capital markets division of the World Bank in Washington, D.C., where her responsibilities include managing World Bank's liquidity and performing trading activities for World Bank's funding program. Prior to joining World Bank in 2013, Fujimoto worked at Bank of Japan, executing interventions in the foreign currency markets and providing economic analysis of Asian, British and U.S. markets. She also holds a bachelor of economics from Waseda University.

Jason Kim, MAS-IA '12, U.S. Embassy Seoul (Korea)

Kim is a Foreign Area Officer working as the Deputy Chief of the Joint-U.S. Military Affairs Group – Korea (JUSMAG-K), the Security Cooperation Office of the U.S. Embassy Country Team in the Republic of Korea (ROK). JUSMAG-K's mission is to support the ROK Government in the modernization and sustainability of its armed forces through strategic plans and engagements, co-production and scientific development, and security assistance operations focusing on foreign military sales. Prior to his assignment in Korea, Kim served as the Country Desk Officer for India, Japan, Korea and Vietnam at U.S. Army Pacific Headquarters in Honolulu, Hawaii. Kim also holds a B.S. in information systems from the U.S. Military Academy at West Point.

Jessica Megill, MPIA '10, U.S. Department of State (Washington, D.C.)

Megill has served as a political officer in the U.S. Foreign Service since 2004. Her overseas postings include China, Germany, Paraguay and East Africa. Domestically, she has served at the State Department headquarters in Washington, D.C., as well as at U.S. Pacific Command. She earned her bachelor's degree in linguistics from Cornell University.

Peter Moritzburke, MPIA '96, Consultant (San Francisco)

Moritzburke is an independent consultant based in the San Francisco area with over 20 years experience in renewable power project development, energy market entry strategy, energy policy and water resource management. He has held leadership positions with E.ON, SunPower, BESST and CERA, as well as board positions with multiple renewable energy trade associations. Moritzburke has supported GPS over the years through hosting student delegations, internships and working with alumni and faculty focused on carbon reduction strategies.

L. Lin Ong, MPIA '10, Cal Poly Pomona/Carolina Population Center (Los Angeles/Chapel Hill)

Ong is an assistant professor of international business and marketing at Cal Poly Pomona's College of Business Administration. Her research interests center on vulnerable consumers and low-income marketplaces and the strategies of hybrid organizations and social enterprises that develop market-based solutions to address social issues. She is also a research scholar in data innovation for the Family Planning Country Action Process Evaluation (FP CAPE), which is a Bill & Melinda Gates Foundation (BMGF)-funded project taking a complex systems lens to improve modern contraceptive use in the DRC and Nigeria (based at the University of North Carolina at Chapel Hill's (UNC) Carolina Population Center (CPC)). While at GPS, Ong was a Dean's Fellow, co-president of Southeast Asian Link (SEAL) and a graduate research assistant for the Global Information Industry Center (GIIC). Ong also holds a doctorate and master's of science from UNC and a bachelor's from Vanderbilt University.

Liliana Pao, MPIA '02, European Commission (Brussels)

Pao is a human resources management officer at the European Commission in Brussels, where she designs and manages communication and talent management strategies. Prior to joining the European Commission in 2010, Pao was a senior consultant for strategic and corporate communications at FleishmanHillard and board member of the Belgian Public Relations Consultants Association. She earned her bachelor's degree in psychology and political science from UC San Diego.

Jamal Russell Black, MIA '16, Veridian Analytics (San Francisco)

Russell Black graduated from GPS in 2016 and is an experienced data scientist and marketing specialist. Directly after obtaining his MIA, he began work as a quantitative analyst in Washington, D.C. Through his work he aims to identify, implement and evaluate sustainable practices in both the private and public sector. More recently, Russell Black has founded Veridian Analytics, a data-driven firm that provides actionable insights into the renewable and clean tech industries. He is a firm believer in the power of data analytics, aiming to use it to positively influence change throughout the world.

Elias Terman, MPIA '94, Sr. VP, Marketing at Orca Security (San Francisco)

Terman is Sr. VP, Marketing at Orca Security. He started his career as an entrepreneur in Mexico City and now enjoys helping grow venture-backed startups into industry leaders. He helped Distil Networks create and dominate the bot mitigation market, built out the marketing and business development organizations at OneLogin, and helped establish SnapLogic as a leading application integration company. Terman also holds a B.A. in economics from San Diego State University.

Blake Tye, MPIA '10, Intel Corp. (San Diego)

Tye is the director of technology advocacy and spectrum strategy at Intel, leading various advocacy efforts that aim to drive adoption of next generation technologies. In this capacity, Tye oversees a custom research program focusing on advancements in 5G and adjacent technologies. Blake also represents Intel in various trade associations, notably serving as a board member for the Cellular Telecommunications Industry Association (CTIA) Foundation. Prior to Intel, Blake worked as a manager of government affairs at Qualcomm where she directed technology demonstration programs in emerging markets for the company's Wireless Reach™ initiative. Tye holds a bachelor's degree from the University of North Carolina at Chapel Hill with double majors of international studies and Spanish literature.
Past Presidents

We would like to acknowledge and thank the past presidents for their service.

Aaron Jacobson, MPIA '08 (2016 – 2018)
Rebecca Eyre, MPIA '90 (1991 – 1993)
Mark Spalding, MPIA '92 (1993 – 1996)
Mike Stankiewicz, MPIA '94 (1996 – 1998)
Heather Shepard, MPIA '95 (1998 – 2000)
Jennifer Kellogg, MPIA '93 (2000 – 2002)
Melissa Dennis, MPIA '97 (2002 – 2004)
David Freitas, MPIA '97 (2004 – 2006)
Matt Hill, MPIA '04 (2006 – 2008)
Ben Bahney, MPIA '06 (2008 – 2009)
Anne Craib, MPIA '93 (2009 – 2010)
Brooke Partridge, MPIA '91 (2010 – 2013)
Jeff Rector, MPIA '97 (2013 – 2016)