School of Global Policy and Strategy Changemakers 
A Global Shift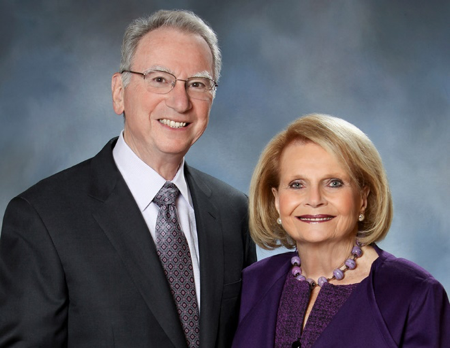 Since its founding in 1986, the School of Global Policy and Strategy has established itself as a leader in research and policy development in the Pacific region, which includes Asia and the Americas. In 2015, the School was renamed, reflecting the increasingly broadened scope of the school's research impact worldwide.
In support of the new and expanded trajectory, local philanthropists and community leaders Joan and Irwin Jacobs designated $4 million, through their Dunaway Foundation, to transform and grow the School's Center for Global Transformation. The center focuses on understanding and quantifying the consequences of global economic changes and technological growth.
"Joan and I are thrilled with the visionary direction of the School of Global Policy and Strategy and its mission to address the great challenges of our time," said Irwin Jacobs, who is founder and former chairman and CEO of Qualcomm, Inc. "The Center for Global Transformation will lead inquiry on global economic and technological transformation, two areas that are of particular interest to us. This gift is designed to help the center continue to grow as a powerful platform for understanding these fundamental shifts."
The Jacobs' gift also established two new endowed chairs to recruit and retain top faculty at the center—The Center for Global Transformation Endowed Chair in Technology Policy and The Center for Transformation Endowed Chair in Technology and Information. The support also made possible an endowment for faculty fellows, which supports two junior professors each year who are pursuing research key to the center's vision and priorities.
Read more philanthropy stories → GPS News
Read more philanthropy stories → GPS News