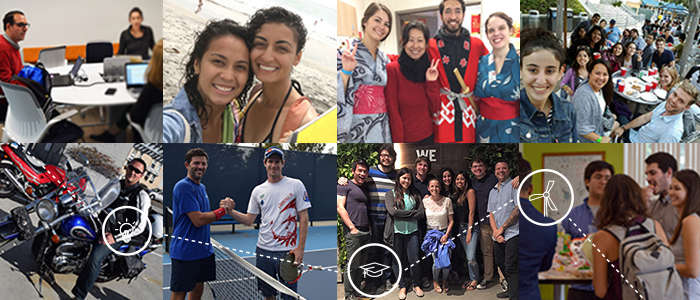 Student Stories
Our students lead a rich life, and they do so in a diverse, inclusive environment. Here is a sampling of our student, so now alumni of GPS, profiled in stories and news articles.
A day in the life
This Q&A series, complemented by a Storify, is designed to tour a day in the life of a student to paint the picture of what attending GPS looks like today.
Why GPS?
As part of an ongoing series, we give students the creative liberty to opine on their favorite memories from the School and "why GPS" is a solid fit to pursue their graduate education.
 More Student Stories
Oct. 23, 2017: Three students selected as GPS's 2017-18 Dean's Fellows share their experiences that qualify them for this special distinction. From fathers to humanitarians, our fellows are more than just distinguished scholars. They are leaders in the field, inside and outside the classroom. These global citizens at the UC San Diego School of Global Policy and Strategy (GPS) have proven their commitment not only to academic excellence but meaningful engagement in the U.S. and around the world.
Read here.
September 2017: International Students and Programs Office spotlight on Noritoshi Kurokawa. Read the Q&A here.
March 2017: International Students and Programs Office spotlight on Duangruetai Surasakjinda. Read the Q&A here.