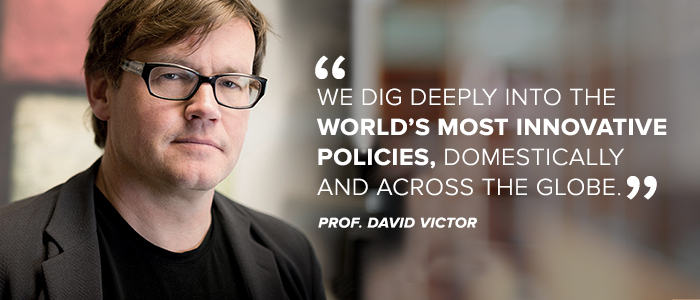 Master of Public Policy (MPP)
The MPP is a two-year, full-time professional degree program. Constructing the scaffolding for policymaking in a global context is the critical component of the program. It prepares students with the skills needed to compare best practices in the U.S., Latin America, Asia and beyond.
Our faculty are go-to experts for the public, private and intergovernmental sectors, creating design and evaluation methodology of public policy around the globe. The degree combines this social science policy expertise with our campus strengths in STEM and health sciences.
Program Overview
The MPP requires 92 units for completion. All students take eight required core courses in economics, management, political science and quantitative methods training during the first year and a capstone course in the second. Students must choose a minimum of one area of specializations. Although proficiency in a foreign language is not required, 24 units may be counted toward the degree as long as the language matches an elective regional or country specialization
.
Core Courses
All candidates must complete the following courses with a C- or better. The courses listed below are completed in the first year of study.
Policy Making Processes: This course is designed to teach students how to "read" a country's political and economic system. The course will examine how the evolution of different institutional frameworks in the countries of the Pacific region influences the way in which political choices are made.
Managerial Economics: Survey of basic tools of economics. Included will be such topics as real trade theory, international movements of capital, the effects of trade and capital flows on domestic economies, and policies toward trade and foreign investment.
Market Failures and Policy Interventions: Applies economic reasoning to public issues, policies and programs. It considers incentives and organizations; models of economic behavior, including markets, the absence of markets and interventions; the price system; policy objectives and instruments.
Policy and Political Decision Making in the U.S.: This course studies the structure of American government and the political dimensions of policy problems. Emphasis will be on the study of institutions and the influences of constraints on decision making, interaction between branches of government, government and society, and the international context in which policymakers must work.
Public Finance: This course introduces principles of taxation and expenditure analysis, public budgeting and assessment of budget priorities.
Policy Analysis and Decision Theory: This course introduces students to the methods of policy analysis and decision-making theory—methods to assemble panel data to capture the impact of new policy on observable data, decision-making theory, uncertainty, decision criteria, expected utility and risk.
Quantitative Methods I: This course is designed to provide proficiency in quantitative methods that are used for optimization and decision-making. The use of spreadsheets is applied to data analysis and problem-solving. Statistical theory and regression analysis are introduced.
Quantitative Methods II: This course covers elements from statistics that are central to business decision-making under uncertainty. In particular, regression analysis and estimation will be applied to problems of forecasting and optimization.
Public Policy Capstone: The capstone is designed to test the hard skills of policy design and evaluation by using them in the analysis of a real-world policy problem. The course requires a highly applied team project that examines an existing public or nonprofit sector policy or managerial problem.
Students must complete at least one Area of Specialization, choosing four courses (16 units). Courses taught outside of GPS will require permission for enrollment from the instructor.
American Policy in a Global Context
Supplies students with an understanding of how U.S. domestic and foreign policy is made and enacted within a comparative global framework.
Sample Classes:
Government and Regulation

International Law and Regulation

Human Rights, Public Policy, and International Relations

Immigration and Immigration Policy

Government and Regulation

The Politics of Economic Inequality

Workers and Labor in International Markets

The Political Economy of Foreign Aid

Public Opinion and Foreign Policy

Managing Distributive Politics for Public Policy



Business, Government and Regulation
Designed for students interested in the intersection of business and government, trade policy and business economics.
Sample courses:
Corporate Social Responsibility

International Law and Regulation

The Politics of Energy and Environmental Regulation

Government and Regulation

Organizational Economics

Applied Financial Accounting

Environmental and Regulatory Economics

Corruption and Development

The Politics of Economic Inequality

Accountability and Governance in International Organizations, Corporations, and NGOs

The Political Economy of Authoritarian Regimes

International Political Economy: Trade and Investment

Governance, Public Administration and Development

Multi-National Corporations

Workers and Labor in International Markets

International Trade Agreements
Energy and Environmental Policy
Designed for students who are interested in making or analyzing energy and/or environmental policies in specific regions of the world or globally.
Sample Courses:
The Politics of Energy and Environmental Regulation

Sustainable Development

Cost Benefit Analysis

Political Economy of Energy in Asia

Energy Policy in Latin America

Food Security

Environmental and Regulatory Economics

The Economics of Nonmarket Valuation

Energy Policy in Japan

Environmental Law and Policy

Microeconomics of the Environment and Development
Health Policy
Combining GPS' expertise in policy with UC San Diego's strong health and medical programs, students in the Health Policy track take classes at GPS and through the Public Health department at the School of Medicine.
Sample Courses:
International Health Economics

The Politics of Economic Inequality

Managing Mission Driven Organizations

Public Health Lecture Series (Requires consent of the instructor)

Cultural Perceptions of Health and Disease (Requires consent of the Instructor)

Health Policy and Health Behaviors in the US (Requires consent of the Instructor)

Women's Health (Requires a course in Epidemiology or consent of the Instructor)

Gender Inequity and Global Health (Requires consent of the Instructor)
Program Design and Evaluation
Students in this specialization learn how to design and evaluate policies using advanced quantitative analysis
Sample Courses:
GIS and Spatial Design Analysis

Advanced GIS and Remote Sensing

Applied Data Analysis and Statistical Decision Making (QM III)

Big Data Analytics

Program Design and Evaluation

Cost Benefit Analysis

Designing Field Experiments

Integrated Development Practice

Managing Mission Driven Organizations
Security Policy
Provides theoretical and practical skills and knowledge to analyze complex international security issues from cyber security to civil wars, insurgencies, human rights and foreign policy.
Sample Courses:
Korean Security

Geopolitics, Insurgency, and Weak States

Human Rights

Debating US Security Policy

Humanitarian Interventions

Strategic Studies

Comparative Grand Strategy and Defense Policy

Cyber Security

The New 'New' Civil Wars

International Relations and National Security of China

Drugs and Violence in Latin America

Chinese Security, Technology, & Innovation
Note: Course schedules are published on a quarterly basis and are subject to change without notice. Some elective courses that can be applied to meet career track requirements may not be offered in a given academic quarter or academic year.
Student Profile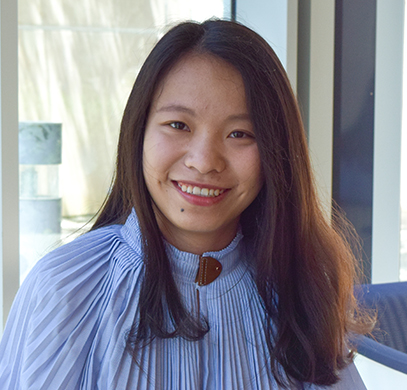 In a Q&A complementing our Flickr tour of a day in the life of Yi Wu, the 2019 MPP candidate reveals what attending GPS looks like today. Read here