Victor Zambrano
Spanish Language Lecturer
Profile

Victor Zambrano has been teaching advanced Spanish language at the School since 2000 and elementary Spanish at the University of San Diego.

He is also an experienced researcher in the fields of education and environmental health. He coordinated the Master of Education program at the Tijuana campus of the Universidad Iberoamericana. He has collaborated with the Institute for Regional Studies of the Californias and Graduate School of Public Health at San Diego State University as well as other public and private institutions and agencies in the U.S.-Mexico border region on environmental health-related research projects.

Before re-locating to San Diego, Zambrano was a researcher and administrator for the federal Secretaría de Educación Pública (Ministry of Public Education) in Mexico.
Education and CV
Ph.D, Educational Sciences, Universidad Iberoamerica, Mexico, 2010
M.P.H., Environmental Health, Graduate School of Public Health, San Diego State University, 1997
M.A., Educational Technology, Instituto Latinoamericano de la Comunicación Educativa, Mexico, 1987
M.A., Curriculum and Instruction, Escuela Normal Superior FEP, Mexico, 1979
B.S., Biology, Universidad Autónoma Metropolitana, Mexico, 1981
CV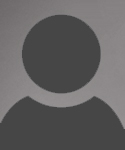 1304
9500 Gilman Dr. #0519
La Jolla , California 92093-0519