Gordon McCord
Assistant Professor
Profile
Research
Publications
Profile

Gordon McCord is an assistant professor of economics at the School. He has an extensive background in economics and sustainable development and works at the intersection of development economics, public health and the environment. His research focuses on understanding the changing role of geography in economic development. Examples of current projects include using weather to model the effect of malaria on child mortality and fertility behavior, understanding the role of geography in Chinese city growth, and modeling the role of physical geography on the timing of economic takeoff around the world.

In public health, his research includes financial modeling of primary health care systems in sub-Saharan Africa as well as modeling the effects of climate change on the burden of malaria.

McCord studied poverty traps, foreign aid and poverty reduction strategies in his position as special assistant to Jeffrey Sachs at Columbia University's Earth Institute and the United Nations Millennium Project. 
Education
Ph.D., Sustainable Development, Columbia University, 2011
B.A., Economics, Harvard University, 2002
GPS Spotlight
Interdisciplinary intellect
GPS China scholars build ties in Chile
Research
Research Interests
Working Papers
"Variation in Malaria Ecology Serves to Estimate Malaria Burden and Impact of Antimalarial Interventions," with Jesse Anttila-Hughes.
"Sunday, Bloody Sunday: Northern Ireland Churches as Instruments for the Effect of Ethnic Diversity on Violence," with Joseph Brown and Paul Zachary.
"Fertilizing Growth: Agricultural Inputs and their Effects in Economic Development,"
with John W. McArthur  
"Improving Empirical Estimation of Demographic Drivers: Fertility, Child Mortality & Malaria Ecology,"
with Dalton Conley and Jeffrey D. Sachs.  
"Development, Structure, and Transformation: Some Evidence on Comparative Economic Growth,"
with Jeffrey D. Sachs. NBER Working Paper 19512, October 2013.  
"Africa's Lagging Demographic Transition: Evidence from Exogenous Impacts of Malaria Ecology and Agricultural Technology,"
with Dalton Conley and Jeffrey D. Sachs. National Bureau of Economics Research Working Paper No. 12892. February 2007.  
Data
Malaria Ecology Index
from Kiszewski et al (2004) in raster format for GIS.  
Population at risk of malaria over time
(used in Conley, McCord and Sachs [2007]). Country-level data in Stata format.  
Millennium Village Simulation
Millennium Village Simulation
: The MV Sim was created as a teaching tool to help students appreciate the complexity of meeting the Millennium Development Goals in a rural African setting, and to experience the interdisciplinary nature of sustainable development.
Publications
Publications of Note
Academic Publications
"Geographic Determinants of China's Urbanization," with Peter Christensen. Regional Science and Urban Economics, vol. 59, pp. 90-102, 2016.
"Malaria Ecology and Climate Change," European Journal of Physics, Vol. 225, Issue 3, pp. 459-470, May 2016.
"Physical Geography and the History of Economic Development," with Jeffrey D. Sachs, Faith & Economics, forthcoming.
"Outcomes and Cost-Effectiveness of Integrating HIV and Nutrition Service Delivery: Pilots in Malawi and Mozambique," with J.N. Bergmann, K. Legins, T.T. Sint, S. Snidal, UNICEF Working Group, and Y. Ben Amor. AIDS and Behavior, 2016.
"Deployment of Community Health Workers Across Rural Sub-Saharan Africa: Financial Considerations and Operational Assumptions,"
with Anne Liu and Prabhjot Singh. Bulletin of the World Health Organization 91:244-253, 2012.  
"Scaling Up Malaria Control in Africa: An Economic and Epidemiological Assessment,"
(with Awash Teklehaimanot and Jeffrey D. Sachs), American Journal of Tropical Medicine and Hygiene 77(Suppl 6), December 2007.  
"Ending Africa's Poverty Trap,"
(with Jeffrey D. Sachs, John W. McArthur, Guido Schmidt-Traub, Margaret Kruk, Chandrika Bahadur, and Michael Faye), Brookings Papers on Economic Activity, 1:2004.  
"Travel Time and Monetarization in Rural Peru,"
The Harvard College Economist, Vol. 2 Issue 1, Spring 2002.  
Chapters in Books
"Extreme poverty,"
with Jeffrey D. Sachs, in The New Palgrave Dictionary of Economics, Second Edition, Steven N. Durlauf and Lawrence E. Blume, eds. Palgrave Macmillan, 2008.
[Download PDF]
"Regional development, geography of,"
with Jeffrey D. Sachs, in The New Palgrave Dictionary of Economics. Second Edition. Eds. Steven N. Durlauf and Lawrence E. Blume. Palgrave Macmillan, 2008.
[Download PDF]
"Understanding African Poverty: Beyond the Washington Consensus to the Millennium Development Goals Approach,"
with Jeffrey D. Sachs and Wing Thye Woo, in Africa in the World Economy: The National, Regional, and International Challenges. Fondad: The Hague, 2005.
[Download PDF]
Foreword (co-authored with Jeffrey D. Sachs) to Antezana, Oscar, La Reducción de la Pobreza: Un Proceso Político, Plural: La Paz, 2005.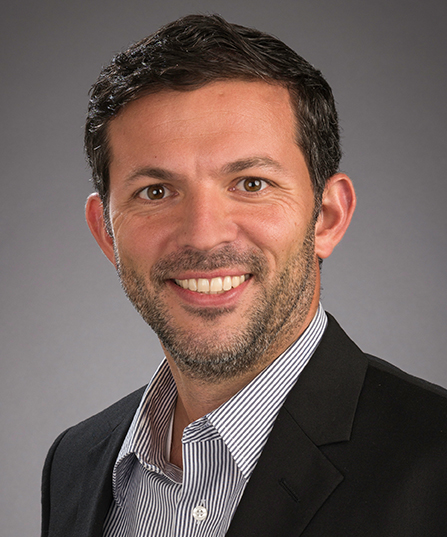 RBC #1321
9500 Gilman Dr. #0519
La Jolla , California 92093-0519