When it comes to the UC San Diego School of Global Policy and Strategy's (GPS) Japan Forum for Innovation and Technology (JFIT), Ulrike Schaede and Takashi Kiyoizumi are two sides of the same coin.
Director Schaede is the visionary of the one-year-old program that is grounded in building collaborations between San Diego and Japan in the areas of the management of science and technology, innovation, and business and policy strategy. A professor of Japanese business at GPS, she is not just sharp about the management practices of the "New Japan," but a leading academic on it.
Kiyoizumi, who serves as executive manager, is the strategist for JFIT's growth through his lens of a plastic surgeon turned life sciences entrepreneur and angel investor. He is practical, business-minded and, importantly, connected in both Japan and San Diego.
"I strive to get JFIT up to speed on the business-side," Kiyoizumi explained. "Of course, on the academic side, Professor Schaede is the powerhouse. It's a good combination to have, especially because JFIT's theme is innovation and technology in academic research and in more practical means."
Finding the rationale in business
Kiyoizumi grew up in Tokyo. He attended Keio University School of Medicine, and it was there when embarking into business came into his periphery.
"At that time, hospitals were primarily managed by physicians, not professional business managers. What I was observing was not rational," he recalled. "When they treat patients, they do all of the diagnostic testS very rational. But when they try to manage a hospital, they forget about all of that. They tend to do it intuitively."
This inspired Kiyoizumi to pursue an M.B.A. He graduated from the Sloan School of Management at Massachusetts Institute of Technology in 1991, a time he recollects as Boston budding in biotech.
His business and medical background, combined with experience as working at ImmuLogic and Indevus Pharmaceuticals Inc., granted Kiyoizumi a move to San Diego nine years later.
As CEO of Tanabe Research Laboratories and MediciNova Inc., he raised $184 million in venture capital and initial public offering rounds. Retiring from that specialty pharmaceutical company in 2005, Kiyoizumi became a member of TechCoast Angels and Life Science Angels.
Now, he' calls himself a "hybrid" businessman and academic. Though, he's not necessarily evolving any personal research—that ended as a medical school faculty member in Tokyo—Kiyoizumi is fostering research produced at JFIT. In addition, he is a teaching assistant in Schaede's Japanese Business Strategies course.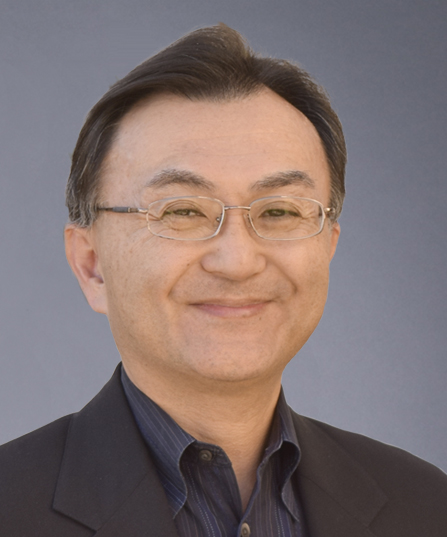 A strong start at JFIT
Kiyoizumi has had a hand in JFIT since near its conception, beginning by volunteering his time as a planning adviser for the program's launch event and inaugural conference, which he also attended as a speaker, one year ago.
As executive manager, you can find him at GPS two to three times a week, and now primarily preparing for the second annual conference, "Innovation and Entrepreneurship in Japan," on May 5-6.
This year's gathering of academics, startup finance practitioners and company executives explores, analyzes and evaluates the current situation of venture capital, entrepreneurship and corporate renewal and reorganization in Japan.
Ahead of the conference—that is held in collaboration with Santa Clara University, the University of Tokyo and Stanford University—Softbank Corp. Executive Vice President and Director Eric Gan will present "Asian Internet Companies and the Global IT Industry Dynamics" on May 4.
The conference comes on the heels of JFIT producing what is arguably the most in-depth study of San Diego's innovative ecosystem. The 70-plus-page report, written in Japanese, brings San Diego's IoT technological stature into view with an overview of the city's telecom, information technology, life sciences, cleantech, defense, manufacturing, robotics and other industries.
"San Diego is not as well known in Japan as a technology hub," Kiyoizumi explained, and added the report also outlines business opportunities for Japanese companies in San Diego. It was made possible by Professor Schaede's connection to Japan's New Energy and Industrial Technology Development Organizattion (NEDO), which asked JFIT to spearhead the study.
Noting this as one of JFIT's biggest accomplishments in its first year, Kiyoizumi also identified the launch of JFIT's Josei/Women for Upper Management Program (JUMP) as another point of pride.
JUMP is a short-term global management training program for Japanese women in managerial positions. It aims to help female managers enhance their global management skills, grow as professionals by being paired with a personal coach and a woman mentor in the U.S., and build a global network of women executives.
Similar to how he's contributed to JFIT's other accomplishments thus far, Kiyoizumi's wheels are turning toward forging logical ties in Japan to bolster JUMP moving forward.
"The U.S. is fortunate in that it's a bit ahead of Japan in terms of female professional management," Kiyoizumi said. "We can help Japanese corporations bring more female managers to higher positions if they have a global education. … JUMP is my priority right now."