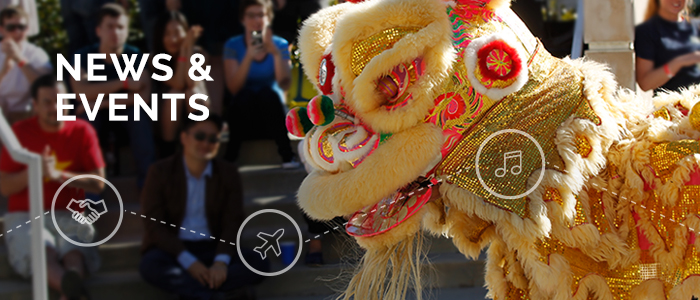 News & Events
The scope of faculty research is vast and the result of this work is new ideas that are used by global communities. Read features stories, news briefs and press clips focused on our faculty and community.
In addition, the School and its research centers host distinguished visitors and present public lectures, conferences and workshops on a variety of related Pacific-region topics. Catch up on multimedia from past events.
Stay Connected
Explore new ways to connect with other members of our global community and keep up to date with the latest events and news items.
Stay in the Know! GPS Launches News Site
We are pleased to announce the launch of the official news website for GPS, gpsnews.ucsd.edu. The new site is specially designed to tell the remarkable stories coming out of GPS, as our faculty, students and alumni seek to change the world for the better. Learn about the current research underway and see what life looks like at GPS today.
The site was created with a modern, sleek design, easy sharing and extensive search capabilities. In addition to reading the latest stories, you can search the archive and filter by keywords, categories and more. This new site also allows you to easily print, email and share stories across social media platforms, allowing us better connect with each other.
Quick Links
Press Clips
Who's Tweeting?