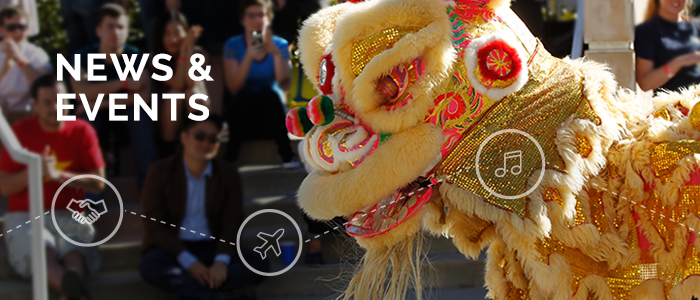 News & Events
The scope of faculty research is vast and the result of this work is new ideas that are used by global communities. Read features stories, news briefs and press clips focused on our faculty and community.
In addition, the School and its research centers host distinguished visitors and present public lectures, conferences and workshops on a variety of related Pacific-region topics. Catch up on multimedia from past events.
Stay Connected
Explore new ways to connect with other members of our global community and keep up to date with the latest events and news items.
Featured Events
Symposium on "Capital in the Twenty-First Century"
Featured Stories
Jan. 5, 2017 | By Alexandra Steven and Jade Griffin | UC San Diego News
The University of California Institute on Global Conflict and Cooperation, which is based at UC San Diego, received a grant of $500,000 to support the institute's annual Northeast Asia Cooperation Dialogue (NEACD), a forum which convenes policy-level officials from China, Russia, North and South Korea, Japan and the United States to candidly discuss urgent security topics in Northeast Asia.
Dec. 19, 2016 | By Sarah Pfledderer | GPS News
Working behind the scenes, GPS's Professional Development Committee is dedicated to dreaming up how to make students stand out in the workforce
Dec. 14, 2016 | By Sarah Pfledderer | GPS News
GPS's Science Policy Fellows Program gathered scientists and policy experts from across campus and San Diego to traverse the hard-hitting topic of California's water supply
 By Samuel Huang, 2018 MIA candidate | GPS News
As part of an ongoing series, we give students the creative liberty to opine on their favorite memories from the School and "why GPS" is a solid fit to pursue their graduate education
Dec. 12, 2016 | By Sarah Pfledderer | GPS News
The GPS faculty member opens up about some of the dearest objects that adorn her office, painting a picture of her professional backstory and personal interests
Quick Links
Who's Tweeting?