The Institute for Global Production and Innovation (IGPI) is a newly-formed research unit at UC San Diego that is a joint effort between the School of Global Policy and Strategy (GPS) and the Jacobs School of Engineering (JSOE) focusing on new production oriented technologies for creating both high-tech and traditional goods and services.
Overview
Faculty affiliated with the two schools will study the interaction between the changing dynamics of production and innovation and the consequences for the world economy. These profound changes are being driven by, among other things, advanced new technologies such as intelligent manufacturing, additive manufacturing, bio-manufacturing and nano-manufacturing. Another key driver is the ever-expanding opportunities to create advanced manufacturing clusters in emerging economies. Together, the production and innovation systems influence the organization of the world economy and its impact on society, and will also be affected by policy tools of the U.S. and foreign governments.
In leveraging the resources of JSOE and GPS, the institute is in a unique position to study these trends and will include thrusts in engineering, economics, policy and management. It will also analyze key policy choices that will influence the directions of production and innovation. IGPI will leverage the multi-disciplinary expertise of researchers at UC San Diego, other academic partners, the private sector and governmental entities.
Its long-term goal is to position UC San Diego as the leader in advancing these new technologies in industry and in the policy arena, as well as in the classroom, in graduate education, and in helping to grow new firms, which will capitalize on these trends.
Big Pixel Initiative
This initiative is developing geospatial capacity to address our world's greatest challenges at scale. Big Pixel is a living, learning laboratory related to everything spatial, to investigate and design best practices in geospatial data visualization, user experience interfaces, and design techniques for scientific discovery and decision-making. More about Big Pixel
Policy Design and Evaluation Lab (PDEL)
This lab is an international focal point for empirical research on the interplay of public policy, technology and economic development that combines advanced social science methodology with the power of information technology to design policies and programs that alleviate poverty; promote health, welfare and security; and enhance accountability. More about PDEL
KidPrint
Is a foundation supported project to develop new rapid identification technologies enabling enhanced medical care for infants in the developing world.
Baja Advanced Electronic
This is a joint project between JSOE, GPS and a major high-end U.S. electronics design and manufacturing firm to establish a manufacturing center for advanced electronic circuit elements in Baja.
Baja Software
The project is in collaboration with the GPS based Center on U.S.-Mexican Studies, JSOE and the San Diego Regional EDC working together with a major electronics firm that is creating a roadmap for introducing a software cluster in northern Baja California that will complement Baja's strengths in high-end electronics manufacturing.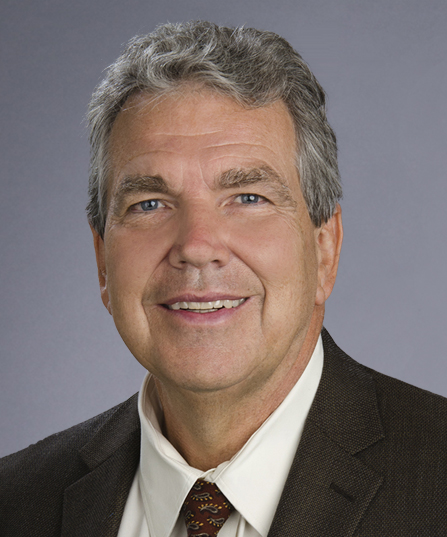 Peter Cowhey, Dean, GPS
Cowhey served as senior counselor in the Office of the U.S. Trade Representative under President Obama, and chief of the International Bureau of the Federal Communications Commission under President Clinton. He currently sits on the bi-national expert group appointed by the U.S. and Chinese governments to address technology policy issues involving the two countries. Full Bio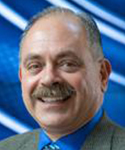 Albert Pisano, Dean, JSOE
Pisano is a highly accomplished mechanical engineer who, in 2001, was elected to the National Academy of Engineering for contributions to the design, fabrication, commercialization and educational aspects of microelectromechanical systems. His research is driven by his passion for developing, mastering and advancing technologies in order to solve problems. Full Bio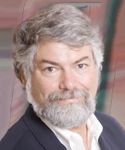 Michael Kleeman, Interim Director, IGPI
Kleeman is a visiting scholar at GPS and senior fellow at the UC Institute on Global Conflict and Cooperation where he involved in several projects involving homeland security and critical infrastructure protection. He has also worked with the UC San Diego Qualcomm Institute on complex modeling, wireless technology applications and complex visualization systems. Full bio
There are no events scheduled at this time.
Past Events
Jan. 22, 2015
"The Economics of Public-Private Partnerships"
Speaker: Eduardo Engel, University of Chile professor of economics
Summary: The financing of public infrastructure – including roads, bridges, railways, ports and airports – is one of the most vexing economic challenges of the 21st century. Eduardo Engel, a widely recognized authority on economic policy, evaluated when PPPs are the optimal choice for financing infrastructure facilities and how they should be designed and managed.